Earlier this week, Brittany Maynard, the woman who planned to end her own life voluntarily after being diagnosed with terminal brain cancer, passed away as she planned.
Now the late 29-year-old's husband, Dan Diaz, has spoken out about about their heartbreaking love story, describing how they met and details about their wedding day.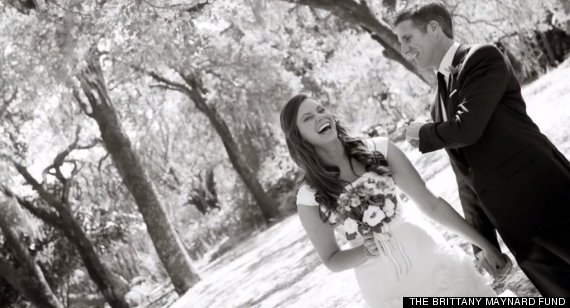 In April 2007, 35-year-old Diaz met Maynard, then-23. He says he was immediately struck by her beauty, but it was her personality that made him fall in love with her.
"She's just a great person to know, a good person to be around: attractive, energetic and outgoing," Diaz told People.
"Jokingly, she would say I'd certainly been single long enough because there was an age difference between us. My answer was, honestly, that I hadn't met the girl for me until Brittany.
"It felt like this is the person for me and the person I want to spend the rest of my life with."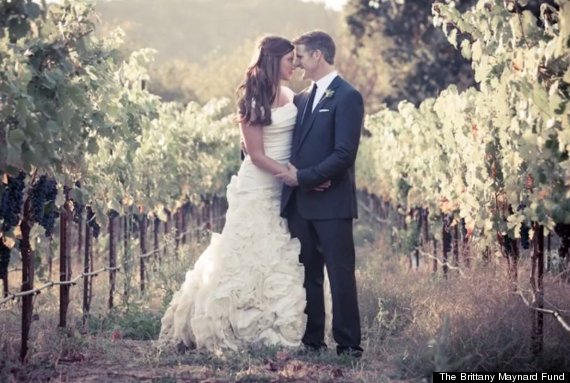 Diaz proposed in May 2012 and the pair married at the Beltane Ranch in California's wine country on 29th September 2012.
"Our wedding was truly special," Diaz said. "She did so much of the planning, the coordinating and all of that. The end result was there were a few moments I caught myself looking around at the location, the friends and family and everyone there and I was like, 'Wow. This is a really beautiful setting.' "
The pair had an adventurous honeymoon in Patagonia where they spent 10 day trekking and seeing the beautiful sights in the nature around them.
"One of our longest hikes was nine miles," Diaz said. "I guess most people on their honeymoon, they're probably sitting poolside but it was neat. It was an adventure."
Maynard started experiencing headaches in January 2014 and was diagnosed with a terminal brain tumour (glioblastoma) in April.
When told she only had six months to live, Maynard became the face of the Die with Dignity movement after posting a video online explaining why she wanted to end her own life.
She passed away on Saturday 1 November after taking aid-in-dying medication that was prescribed to her by her doctor in Oregon.
SEE ALSO:

Go Giver: This Woman Started A Charity To Fund And Organise Weddings For Other Terminally Ill People

Terminally-Ill 20-Year-Old Spent His Final Moments Helping Others In Heartbreaking Video