Over the past few years, the department store's festive ad has become an integral part of the run-up to the Christmas season, and it seems they've pulled out all the stops again to ensure this year's effort is as successful as previous ads.

The two-minute clip features an adorable penguin named Monty, who - spoiler alert! - has his Christmas wish come true thanks to the arrival of a lady (penguin) friend, but it seems not everybody online has been won over by our feathered hero.
Then, of course, there are those who were arguably a little too moved by the John Lewis ad (remember, folks, this is an advert, not 'Sophie's Choice').
And, let's not forget, the people who just want the whole thing to go away (we reckon the lead up to Christmas is going to be a particularly long stretch for this bunch, considering the ad hasn't even been shown on TV yet).
Monty the Penguin will make his TV debut during Friday night's 'Gogglebox', which airs at 9pm on Channel 4, but you can watch the ad in full, right now, above.
Here's what the rest of Twitter had to say about John Lewis's latest ad...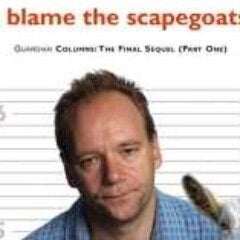 John Lewis Christmas Ad: The Twitter Funnies