A video clip of Beyoncé looking dead-eyed and swaying as she watches a basketball game with her hubby Jay Z has left many fans speculating what her slightly odd behaviour was down to.
Beyoncé's usual sparkle definitely seems to be somewhat amiss in the video, which sent Twitter into a right old tizz, with various theories about why the 'Crazy In Love' singer was looking a little errrm, preoccupied.
Some of these people obviously haven't been made to endure a basketball game.
As well commenting that Bey looks a little spaced out in the clip, some also called out the fact she's seen swaying and rocking back and forth.
Well, nothing too unusual about having a bit of a seated bop to pass the time.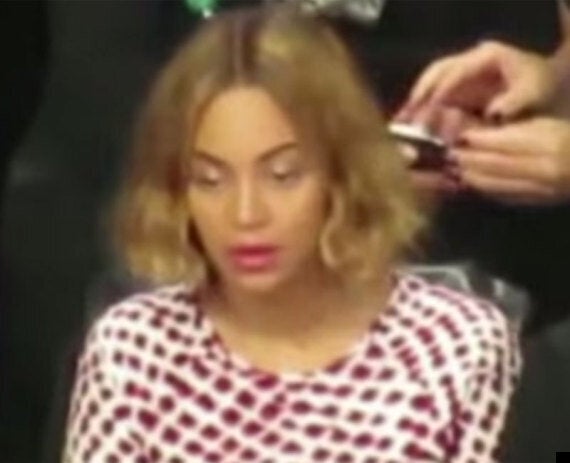 There was also some mouth movement but we reckon the singer was simply conjuring up some new tunes in her head. These artists never stop creating, you know, especially when Adele has a new album up her sleeve.
Of course, she could simply have been bored/knackered, but that didn't stop Twitter going into overdrive with various different theories as to what was behind Beyonce's courtside behaviour…
What do you think was going through Beyoncé's head? Leave your theories below...
Related