Step aside Dapper Laughs, there's a new misogynist on the block - and this one recommends using violence to coerce women to have sex.
Julien Blanc, who describes himself as the 'international leader in dating advice' - although we can think of some other names for him, is part of Real Social Dynamics and tours the world advising men how to 'pick up' women through violence and abuse.
Well, he was touring the world. Until Australia decided to boot him out of the country and cancel his visa.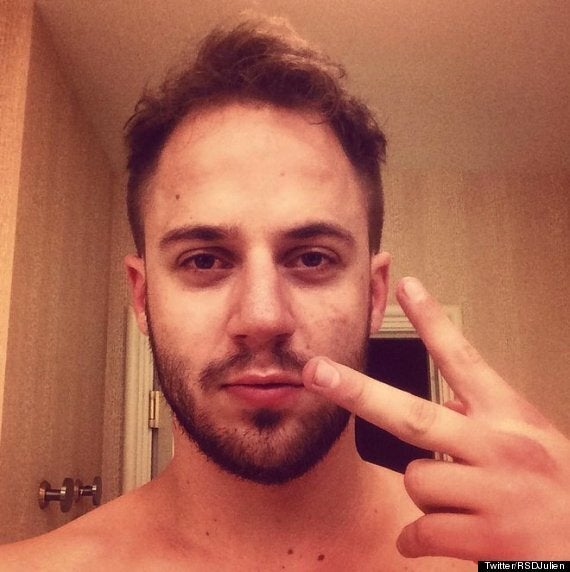 "It's unbelievable that men like Blanc have got away with their vile behaviour for so long, and even been rewarded for it," she added.
Blanc demonstrates his violent techniques through social media and YouTube. In one video, that has had more than 50,000 views, he is filmed saying: "Just go through Tokyo, grab girls and yell 'Pikachu' and put her head on your dick."
He also has a hashtag #ChokingGirlsAroundTheWorld, where he tweets footage of himself doing just that: choking women around the world.
For this hefty sum he has the following guarantee: "Become a true 'pimp', with the highest abundance of hot women in the shortest amount of time, or your money back. No questions asked."
"We can confirm Julien Blanc left Australia overnight. His assistant is also due to leave shortly," tweeted Victoria police earlier this week.
Immigration minister, Scott Morrison, revealed that Blanc's visa was cancelled and he was forced to leave the country on Friday.
"This guy wasn't putting forward political ideas, he was putting forward abuse that was derogatory to women and that's just something, those are values abhorred in this country," he told Sky News.
Blanc during speaking to a room full of men at one of his seminars
But Blanc's world tour does not stop in Australia, he is due to host another seminar in Japan.
"Blanc is going to Tokyo in two weeks," writes Li in The Independent. "I really hope we can stop him before he starts assaulting the women there again. The only way to take someone like him down is by publicly shaming them.
"I know this is giving him more publicity, but I'm hoping it's the type of publicity that will mean that shitbags like him aren't able to find work."
What do you think of him? Let us know in the comments below...
Related