The council that controversially destroyed Banksy's anti-racism artwork - following a single complaint it was racist - has received complaints that branded it "moronic", "useless" and "cretinous", it has emerged.
Taking a "swipe" at Ukip, the satirical mural appeared in Clacton-on-Sea, Essex, a week away from a by-election triggered by the defection of local MP Douglas Carswell to the Eurosceptic party.
Now, the BBC has revealed the council received roughly 40 messages from the public about their decision to remove mural, and none of them were very positive.
"Congratulations on making yourselves internationally famous as a bunch of pusillanimous morons," one person's feedback stated in a message seen by the BBC following a Freedom of Information Act request.
"It is astonishing that people as cretinous as you have the power to make decisions affecting the public environment."
Before they were unceremoniously scrubbed off the Essex wall, a group of pigeons could be seen holding anti-immigration banners - including one reading "Go Back to Africa" - directed at an exotic looking migratory bird.
Other signs read "Migrants not welcome" and "Keep off our worms".
But in a "disturbing revelation of our troubled times," the powerful image itself became a victim of prejudice.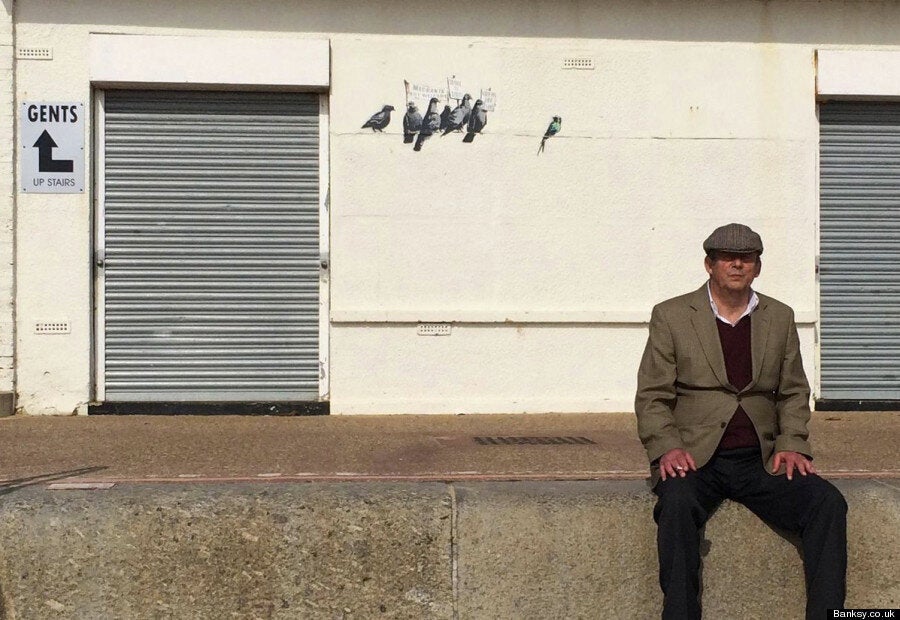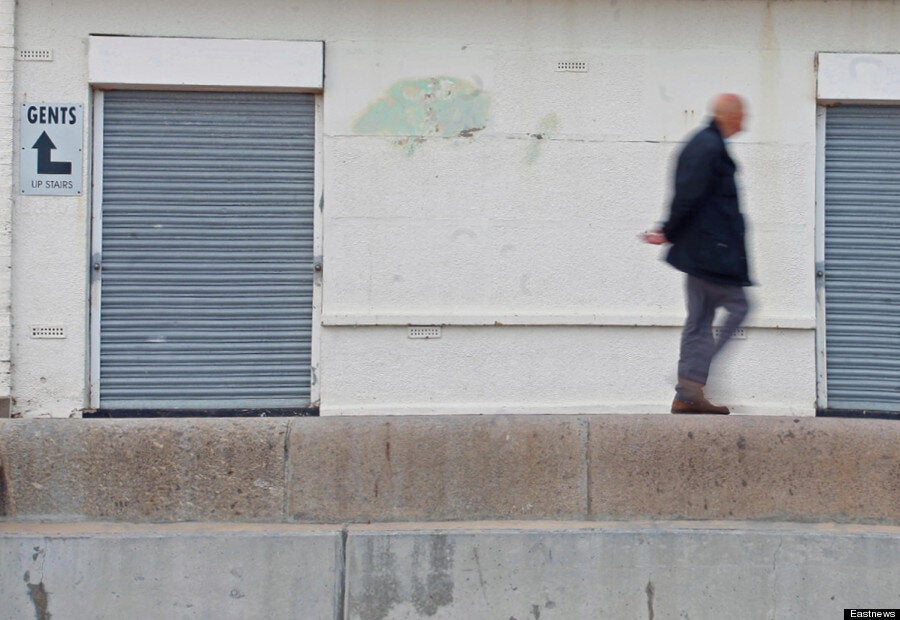 Tendring District Council has admitted it did not know the work, with an estimated value of £400,000, was by Banksy, but confirmed it had received a single complaint it was offensive and racist.
But the council insisted they would have removed the artwork even if they had known it was a valuable Banksy piece.
In response, another member of the public said the decision was "a crass act of cowardly authoritarianism".
"Is this what you are paid to oversee?" they queried. "Crude censorship that drives us back to the middle ages."
At the time, a council spokesman added that they would welcome the street artist to return and create a more "appropriate" painting.
"The site was inspected by staff who agreed that it could be seen as offensive and it was removed this morning in line with our policy to remove this type of material within 48 hours," the spokesman said.
"We would obviously welcome an appropriate Banksy original on any of our seafronts and would be delighted if he returned in the future."
But one complainant asked: "Would it be the pound signs that you'd welcome, you bunch of hypocrites?"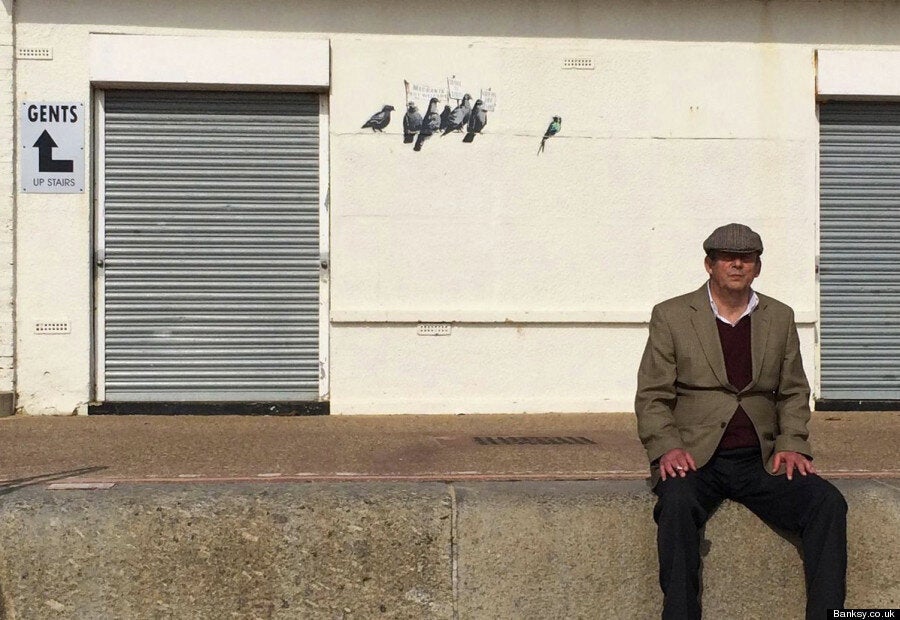 The Banksy artwork in Clacton-on-Sea, Essex
There was one message of support for the council however, from a woman living in America.
"I absolutely applaud those that removed this painting," she said. "Banksy, whoever he is, is nothing but a cult artist who thinks he has the privilege of imposing his social comments on all of us.
Nigel Brown, spokesman for the council, told the BBC: "It was very much a mixed bag with some strong opinions on both sides. As is often the case, you tend to hear more from those who object - but we did also receive support for the action we took.
"The council has never said it was right or wrong to do what it did but that our staff were following our policy."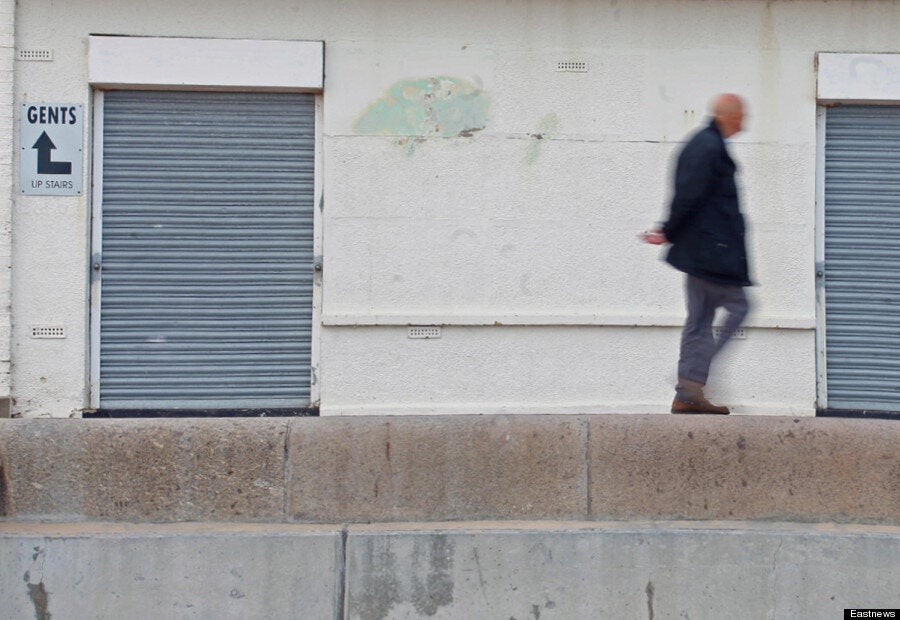 Banksy, famous for his dark humour and political satire, did not comment on the decision by the council but posted pictures of the mural on his website along with images of the wall with the piece obscured.
Here are some of Banksy's other fantastic pieces of work...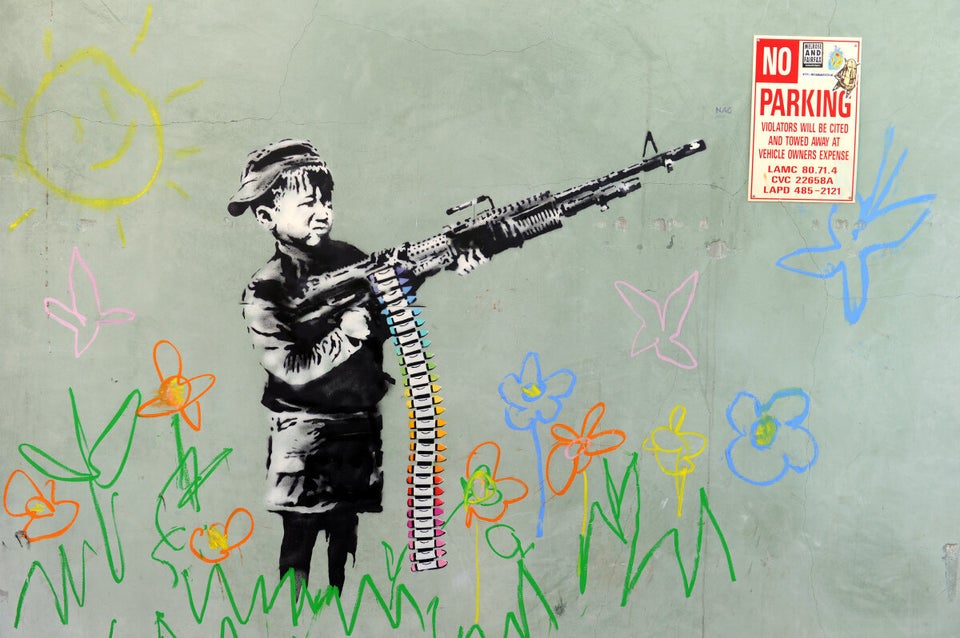 Banksy Street Art