The rebranded organisation called the Rocky Mountain Knights claims to now stand for "a strong America" rather than irrational hatred.
Story continues after slideshow...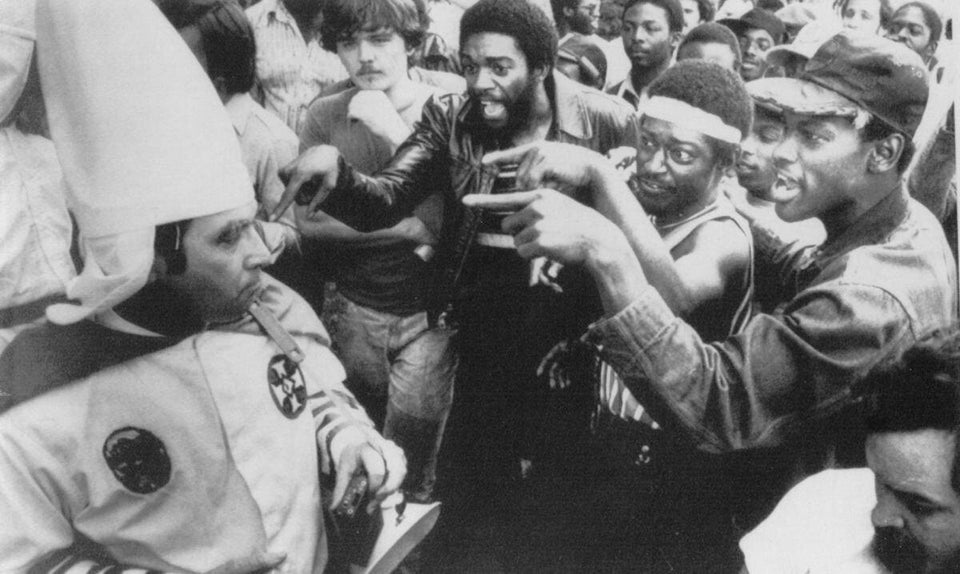 Ku Klux Klan story
They also claim they will not discriminate against people because of race, religion or sexual orientation.
The move comes after John Abarr, a KKK organiser from Great Falls, Montana, and the National Association for the Advancement of Coloured People (NCAAP), met for discussions last year.
Abarr said: "I thought it was a really good organisation. I don't feel we need to be separate.
"The KKK is for a strong America. White supremacy is the old Klan. This is the new Klan."
But many have questioned the motives of Abarr claiming he is only trying to further his own career, especially current KKK members.
Bradley Jenkins, Imperial Wizard of the KKK, said: "That man's going against everything the bylaws of the constitution of the KKK say. He's trying to hide behind the KKK to further his political career."
The requirements for prospective klansmen are that you are 18, and live in the Pacific Northwest.
Members will still have to wear the notorious white robes and take part in a load of weird rituals and they will still adopt a strong suspicion of a 'New World Order'.