Forget about lapping up milk, there is nothing thiscat enjoys more than doing laps of his local swimming pool.
Meet Roy, the one-year-old puss whose love of the wet stuff means he's now being used as a guinea pig (of sorts) for his owner's proposed feline hydrotherapy treatment.
Polly Noviss, a 30-year-old veterinarian nurse, wants to introduce hydrotherapy treatment for felines after the treatment took off for their canine counterparts. It is meant to help benefit pets'health including building their muscles and improving blood flow.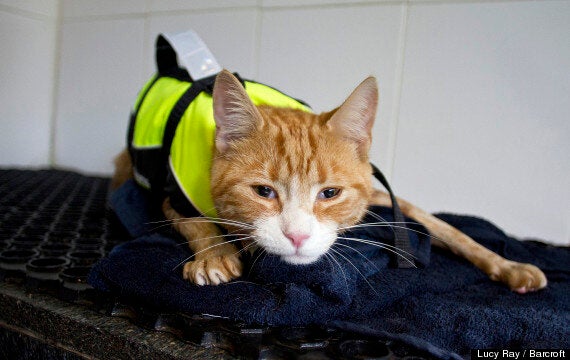 While most cats flee at the sight of water, Roy is made of tougher stuff and is often seen sporting a special life jacket and doing laps of the pool at The Dog Studio, near Swindon.
He loves water so much that he even jumps into the bath with his owner too.
"Roy doesn't have a fear of anything, he is such a bold cat. Last week I even saw him on the back of one of my horses," said owner, Polly.
"He is a very energetic cat, he goes for a twenty minute swim and when we get home he has his treats and food and is out of the door again, catching rats.
"Some cats will not like hydrotherapy but Roy loves it. He has jumped into the bath with me a couple of times and always wants to be in the shower. I do think he thinks he's a dog."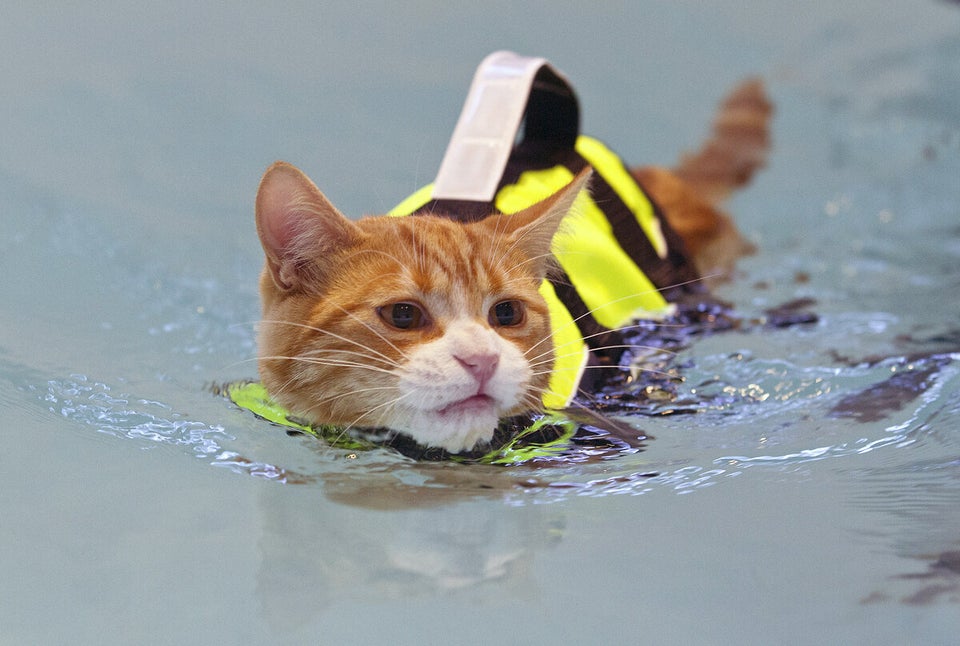 Cat Hydrotherapy
Polly adopted the stray ginger cat when he turned up ten months ago at the veterinarian practice she works at in Little Coxwell, Oxfordshire.
He's part of Polly's extensive animal family including five horses, two tortoises, two guinea pigs, a rabbit and three dogs – who also swim.
The Dog Studio are planning to open classes for cats in early 2015.