British banker Rurik Jutting has been pictured in the back of a prison van appearing to smile after attending a short court hearing on Monday morning.
Jutting, who described himself as an 'insane psycho', is to undergo tests to determine if he is genuinely insane and therefore unfit to stand trial for the murders of two Indonesian women, one of whom was found dismembered in a suitcase in his flat in Hong Kong.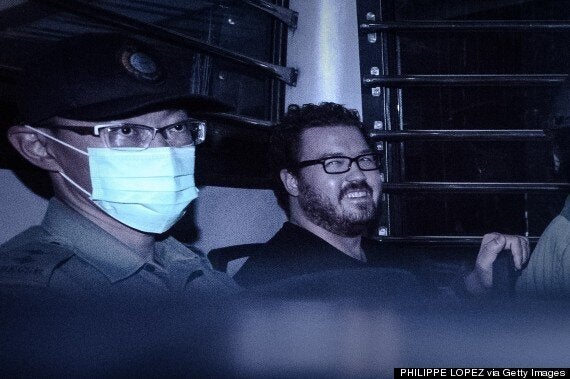 Rurik Jutting smiles for the camera
Cambridge-educated Jutting, 29, originally from Cobham, Surrey, appeared in a short court hearing on Monday morning, charged with the murders.
Police were called to his flat on Halloween night and first found 29-year-old Seneng Mujiasih with fatal wounds to her throat and buttocks. She died a short time later.
Sumarti Ningsih, 23, was found dead in a suitcase at Jutting's apartment in the former British colony's Wan Chai district last Saturday. She had reportedly been dead for days.
Jutting moved to Hong Kong from London in July last year and is understood to have quit his highly-paid job at Bank of America Merrill Lynch in the days before the alleged murders.
He was photographed leaving under police escort appearing to laugh.
Before leaving his job, he reportedly set a sinister automatic response for his email account at the bank.
The email response read: "I am out of the office. Indefinitely. For urgent enquiries, or indeed any enquiries, please contact someone who is not an insane psychopath. For escalation please contact God, though suspect the devil will have custody (Last line only really worked if I had followed through)."
After the hearing, the judge adjourned proceedings for two weeks while the psychiatric assessments are carried out and the banker was remanded in custody.
A lawyer for Jutting, who did not speak during the hearing, said he had not yet agreed to take part in a police reconstruction at the crime scene but did not rule out giving consent in future.
On Sunday, more than 100 Indonesians in Hong Kong held a prayer vigil and demanded justice for his two victims,
Sitting on a football field in the city's Victoria Park, many wept as they remembered Ningsih and Mujiasih. Like the two women, many of those at the vigil came to Hong Kong as domestic workers.
Mujiasih, 29, who was in Hong Kong on an expired domestic worker permit, and Ningsih, 25, who was on a tourist visa.
British papers initially reported by the pair were sex workers but friends denied this.
The Times reported that Ningsih thought she was Jutting's girlfriend but knew he had also met up with the other victim, Mujiasih, who also went by the name Jesse Lorena.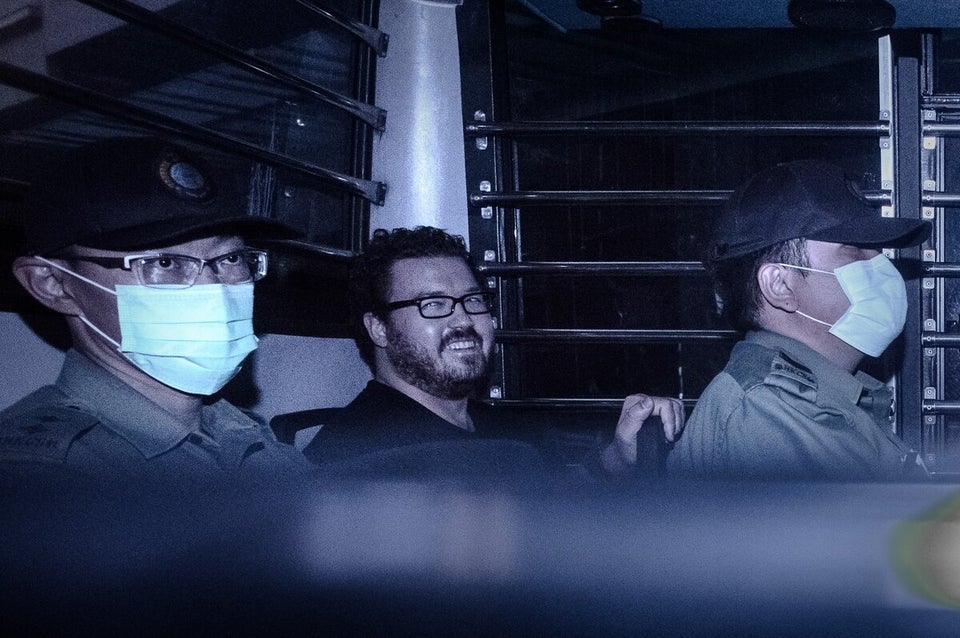 Rurik Jutting Arrives At Court