Virgin Galactic test pilot Peter Siebold has spoken for the first time about the tragic crash which killed his friend and co-pilot Mike Alsbury and left Siebold miraculously alive.
The pilot was found after the crash alive, but with severe injuries to his chest and shoulder. Just three days after being rushed to hospital and he has already returned home to his family.
Siebold has now given his first account of the incident, confirming that along with investigators, he also has no idea how he survived.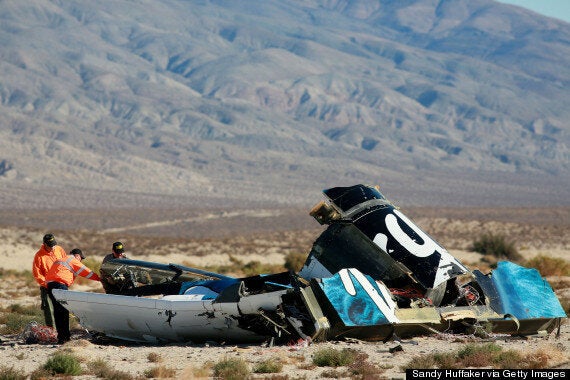 "I must have lost consciousness at first. I can't remember anything about what happened but I must have come to during the fall. I remember waving to the chase plane and giving them the thumbs-up to tell them I was OK. I know it's a miracle I survived."
Peter Siebold's father, Dr Klaus Siebold has spoken to the MailOnline about the incident after having visited his son for the first time after the crash.
"He doesn't know how he managed to exit SpaceShipTwo. They don't have an ejection seat. They have a panel they take out and they have to crawl towards the hole and jump out. But the plane broke up suddenly. I'm sure he was unconscious because he could not have maintained consciousness at 50,000ft."
Siebold said he escaped with the plane breaking up around him, throwing him clear of the explosion.
At that altitude Siebold's next obstacle was surviving the extreme altitude, something that almost certainly could have killed him.
Instead it appears as though while he suffered severe physical injuries, the altitude and pressure changes only affected him slightly.
"He's recovering at home. He broke the head of the humerus bone that sits in the right shoulder. He's got a rib and lung contusion and there is an issue with his eyes because of the cold. It was around minus 60 degrees up there."
Investigators are still on the search to find out why SpaceShipTwo's braking system deployed below the required speed with in-flight footage suggesting that it was actually deployed manually by Seibold's co-pilot Mike Alsbury.
This for now though is all speculative until a definitive answer can be found.