All eyes were on Jennifer Lawrence at the London premiere of 'The Hunger Games: Mockingjay, Part One' last night.
The Oscar-winning actress, who plays the lead role in the forthcoming third instalment in the 'Hunger Games' series, rocked up to the event in a white dress with black floral detail, before proving just how A-list she is by changing into a totally different outfit for the after-party.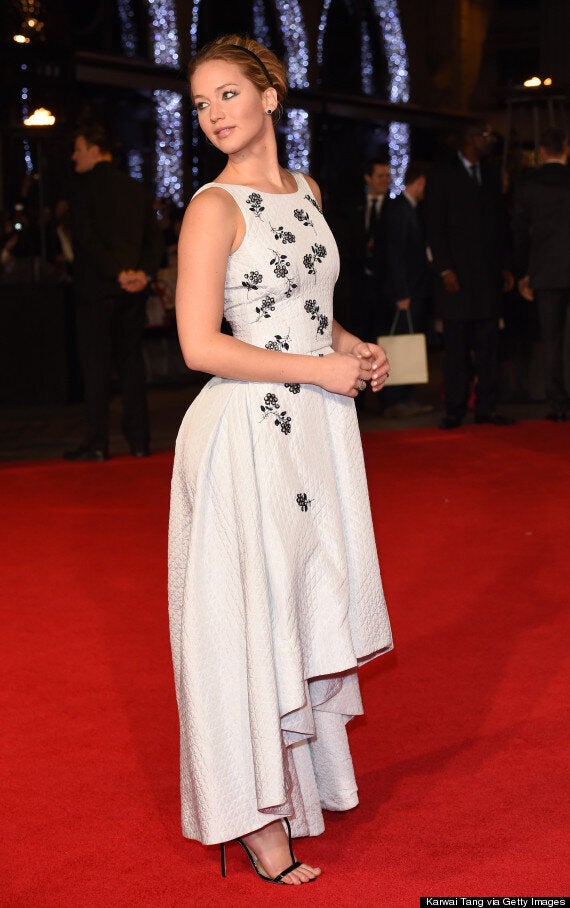 Jennifer in her first ensemble of the night
With her second, more risqué, outfit of the evening, J-Law stole the show once again, posing for photographers in another white dress, with a plunging neckline and high slit up her left leg.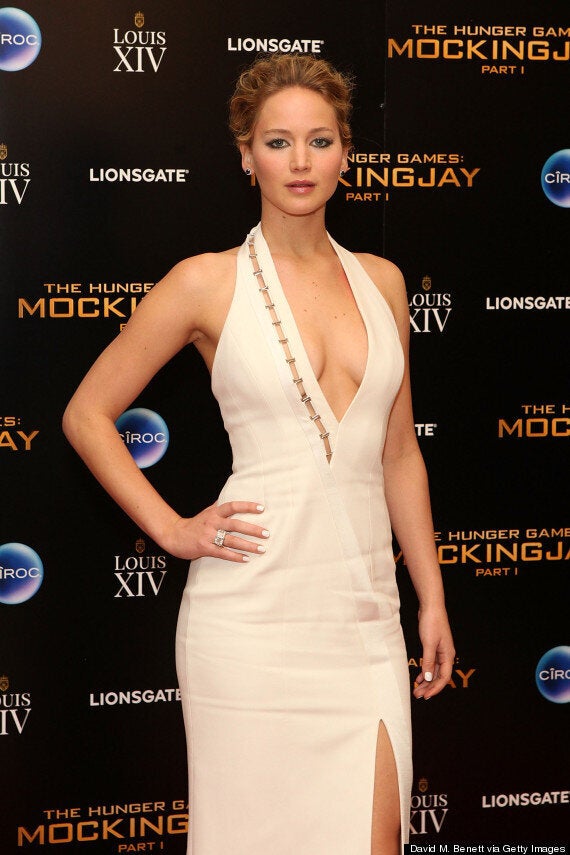 Jen's second dress of the night was a bit more daring
Jennifer did manage to stay upright for the entire event - a rarity if ever there was one - but that's not to say things went off without a hitch, after the actress accidentally showed off a little more than she bargained for.
As is the risk when sporting such a low-cut dress, the actress unwittingly exposed one of her boobs as she sat in the back of a car with Lorde, though luckily she saw the funny side of it, with the two of them laughing it up on their way out of the event.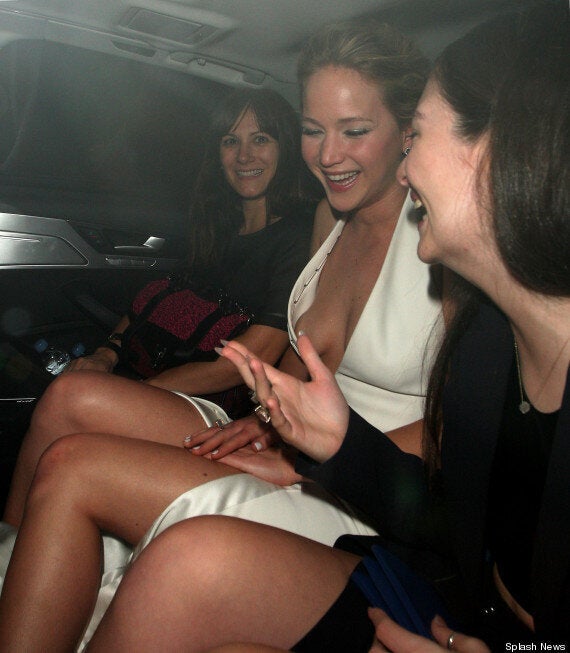 Jennifer laughed off the boob-slip
"It is not a scandal. It is a sex crime. It is a sexual violation. It's disgusting."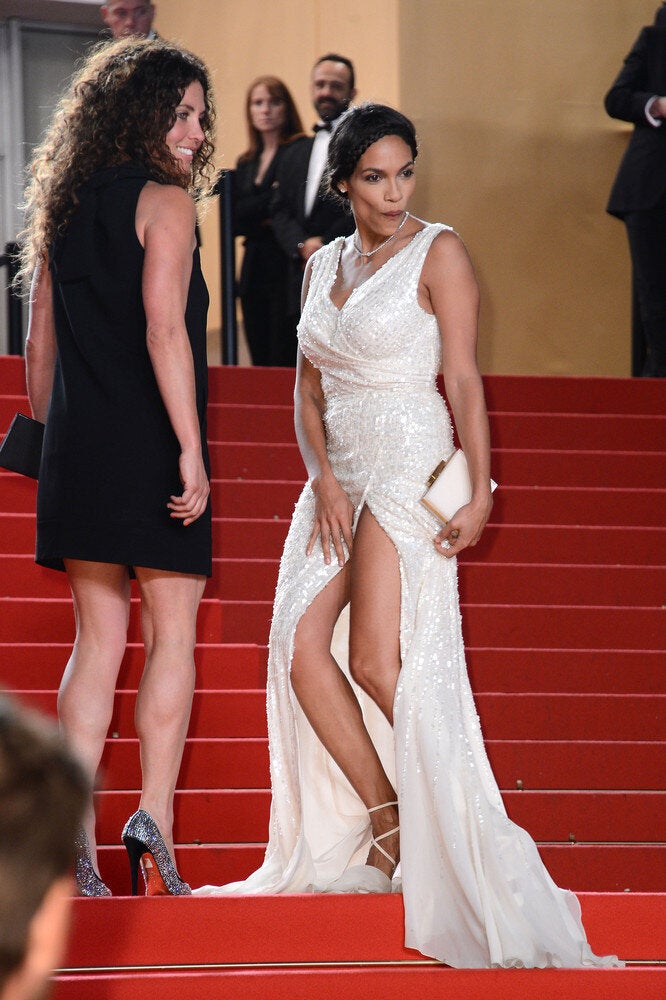 Celebrity Wardrobe Malfunctions, TMI Moments & Overshares