Microsoft has marked the end of an era in the smartphone world by launching the first Lumia handset without the Nokia branding.
The Windows maker bought the Finnish technology firm in a £4.4 billion deal in April, and has now shifted its Lumia brand of phones into its own Windows Phone range.
The new smartphone in question is the Microsoft Lumia 535, which comes with either one or dual SIM card ports as needed, and a bundle of services and specs that Microsoft is calling "5x5x5".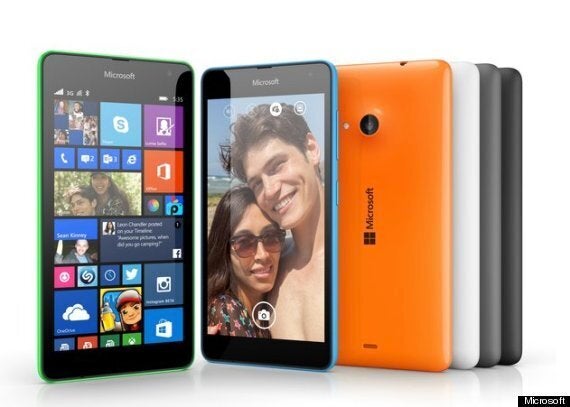 "Lumia 535 comes with our 5x5x5 proposition," said Jo Harlow, corporate vice president for phones at Microsoft.

"Innovation should be available to everyone, and we are doing this through the very best integrated Microsoft services free and out-of-the-box, a 5 MP wide-angle front-facing camera and a spacious 5 inch, qHD screen - all at an affordable price."
The five key Microsoft services are Skype, Office, OneDrive, Cortana and OneNote. Video-calling service Skype will be familiar to many users, as will Microsoft's Office suite. OneDrive offers 15GB of free cloud storage, while OneNote is a notebook that has the ability to edit Office documents.
Cortana is Microsoft's voice-based personal assistant.
Microsoft says the Lumia 535 will begin to ship in the UK some time in early 2015, with the price quoted only as 110 euros (£86) for now, but will begin to surface in the US later this month.