At a US size 10 (UK size 14), Myla Dalbesio doesn't look like the women who usually grace Calvin Klein's coveted underwear campaigns. (Her fellow models in the same campaign are Jourdan Dunn, size 6, and Lara Stone, size 8).
In an controversial Elle magazine interview, Dalbesio is described as a plus size model and refers to herself as a "bigger girl."
"I'm not the biggest girl on the market but I'm definitely bigger than all the girls [Calvin Klein] has ever worked with, so that is really intimidating," she says.
Myla Dalbesio, bottom right, with the other Calvin Klein models
Elle magazine has come under fire for the way they described Dalbesio, with many on Twitter saying the 27-year-old model, who stands at 5ft 11in, should not be considered plus size.
The outrage seems to be aimed at Elle magazine, rather than Calvin Klein. However the designer brand has issued a statement to reiterate the fact that they did not described Dalbesio as a plus size model in their marketing.
"The new Calvin Klein Underwear Perfectly Fit imagery features models Myla Dalbesio, Jourdan Dunn, Amanda Wellsh, Ji Hye Park and the face of the brand, Lara Stone, in several styles," they said in a statement to the New York Times.
"The Perfectly Fit line was created to celebrate and cater to the needs of different women, and these images are intended to communicate that our new line is more inclusive and available in several silhouettes in an extensive range of sizes."
In the Elle interview, Dalbesio points out that her figure is "in the middle" of the body-type spectrum.
"I'm not skinny enough to be with the skinny girls and I'm not large enough to be with the large girls and I haven't been able to find my place. This [campaign] was such a great feeling," she says.
We love that Calvin Klein has finally started listening to the 'fit not thin' debate. Rather than argue about whether Myla Dalbesio is a plus size model or not, why not celebrate the fact that she is indeed somewhere "in the middle".
The fashion industry needs to continue to promote diversity - that includes hiring models of all sizes, not just the two extremes.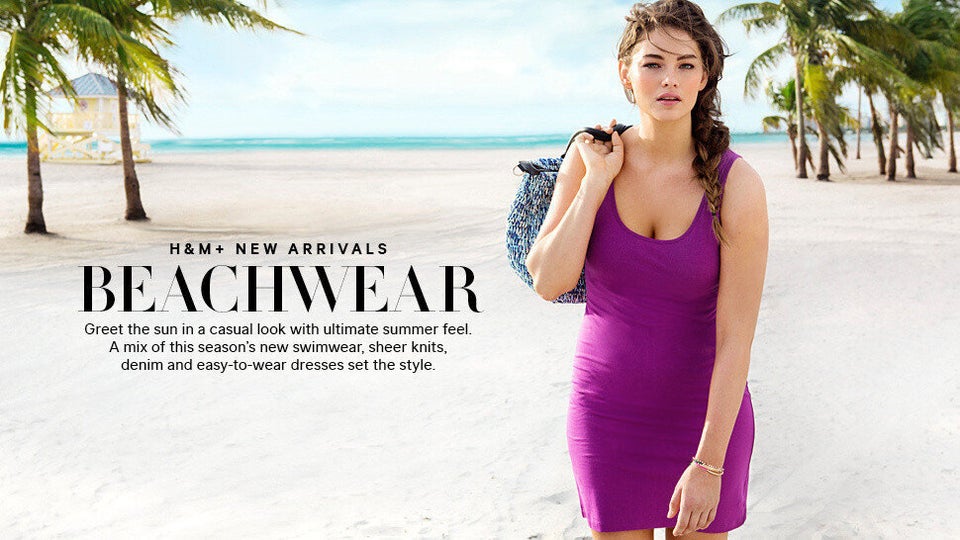 Body Image Heroes