As far as eBay goes, anything goes really.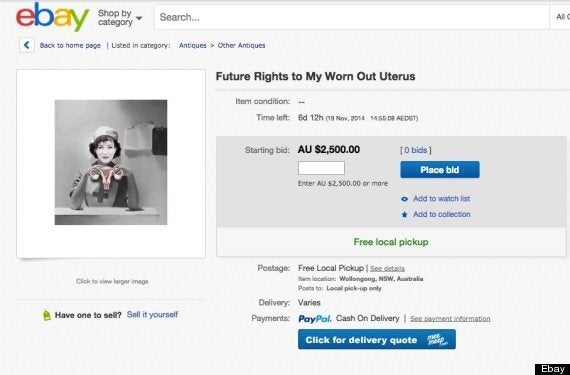 ...Or rather the future rights to one.
Ann Truscott has stage four breast cancer and needs AUS$25,000 (£13,000) to fund her treatment.
The mother-of-five has already bone and brain tumours and though her breast cancer is terminal, chemotherapy will prolong her life.
Her friend April Creed is thus selling her own uterus (starting bid $2,500), advertising it as "the literal ducks nuts of feminine wonder", with the promise the organ is "all yours to do with what you will."
"Imagine the possibilities! You could frame it, serve party nibbles on it… imagine your partner's face when they unwrap it at Christmas… give it to your mother in law… I also think it would make a quirky mobile phone holder."
April Creed is selling her uterus on eBay to raise funds for Ann Truscott's cancer treatment
The uterus is promised to the successful bidder in the event of Creed's death, or if she has to have a hysterectomy.
The mother-of-four adds: "It's not a virginal uterus… it's been around the block and few times… and then some… it's a socially conscious LGBT aware piece of fleshy goodness and it will be yours to name."
Now it's important to note that eBay's forbids the sale of human remains and body parts, which is why it is the "future rights" to Creed's "shiny Jynie" which are being offered for sale.
The 42-year-old has also set up a separate funding page which points out that despite Truscott's diagnosis she continues to work four days a week as she cannot afford not to.
Creed writes: "I believe that if people donate what they can and share this campaign we can prolong her life.
"We all feel powerless against cancer. This is a very real and worthy way of fighting back. We can change the ending of this story."
Creed explains the drug Kadcyla needed by Truscott is not covered by her health insurance, though provider Roche has agreed to reduce its $93,000 price tag to $15,000 on compassionate grounds.
At time of publication the funding page had raised $17,370, with Creed adding: "What an amazing result… to enable further stability for Ann's future, I have raised the target. Let's go x."
"What a fabulous person she is - everyone deserves an April in their life."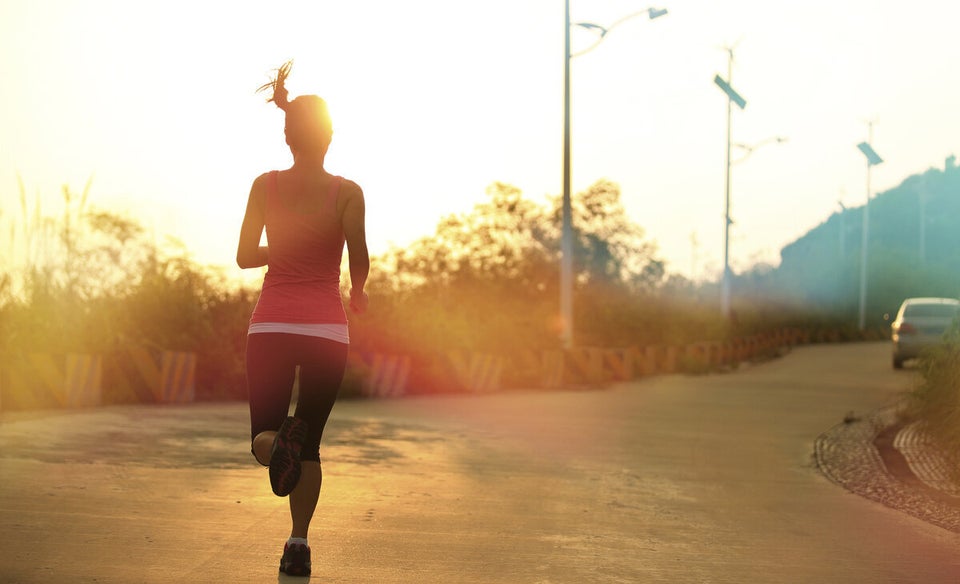 Breast Cancer: Myths Vs Facts