The sums have been done and when I speak to Azealia Banks, it's been exactly 1,071 days since '212' was released, but her debut album 'Broke With Expensive Taste' isn't even a week old.
It's fair to say that the release has been a long time coming, so it's not exactly a surprise when she admits to a sense of relief.
"It feels amazing, I'm so relieved," Azealia tells me. "I'm really excited and really happy. I'm feeling a bunch of emotions right now but they're all good."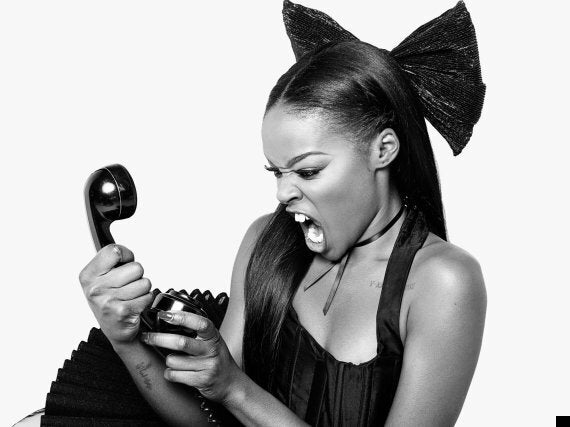 When 'Broke With No Expensive Taste' was revealed online, critics were quick to compare her to Beyoncé, however this isn't the first time Azealia has surprised fans with new music.
She explains: "That's something that I've always done, if you look back at the 'Fantasea' mixtape, it was all surprises, surprises, surprises.
"A lot of people will say I'm pulling a Beyoncé but actually, I'm pulling an Azealia."
While the release itself was obviously the biggest surprise, 'Broke With Expensive Taste' also demonstrates that there's far more to Azealia than rap and she made a conscious effort not to create "a rap album".
"I just feel like rap is a genre that's very tried, in a sense," Azealia explains. "We have dope songs, real hot songs, but it's regurgitated. I even think that about myself.
"The other genres of music have grown and progressed and I feel like rap is stuck."
Perhaps one of her most-surprising endeavours is 'Nude Beach A-Go-Go', which Azealia describes as "an american surf rock song" that broaches one of pop culture's most-discussed issues.
"'Nude Beach A-Go-Go' was a song that I made just to satirise the current trend of black culture appropriation," she explains "It's 'everybody comes down and has a good time at my beach and my beach is better'.
"It's a metaphor for my space. It's very American, through and through. It's a parody of what's happening now."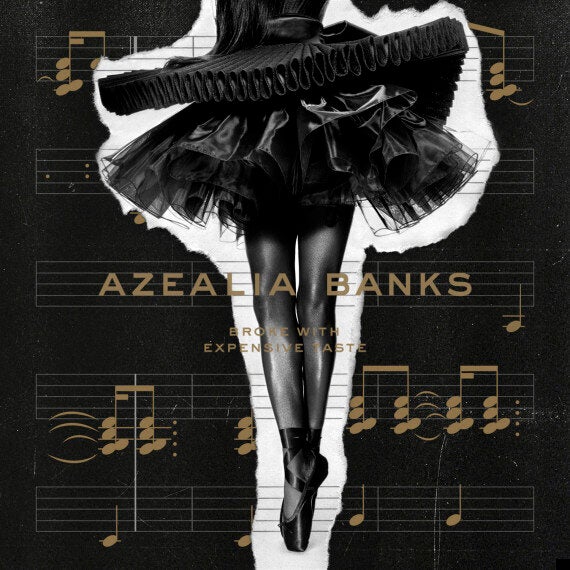 'Broke With Expensive Taste' has been three years in the making
"I think people take things too seriously and that's why I deleted it [the Eminem comment]. I was just like 'whatever'," she explains.
"Obviously I'm joking, like, come on, you said you were going to punch my friend, 'dude, I'll punch you', I'm joking though!
"I think social media is damaging for everyone, but you know… I like to laugh, I like to have a good time, I like to joke, I like to shock and be shocked."
Azealia's clearly smarter than a quick scan through her Twitter account suggests, and after having fought Universal - and in a sense, won - what advice does she have for other artists?
Without hesitation, she replies: "Save your money. you never know when you're going to need it.
"Don't spend your f**king money. People are shady, people are funny, cover your ass, pay your taxes - and that's it."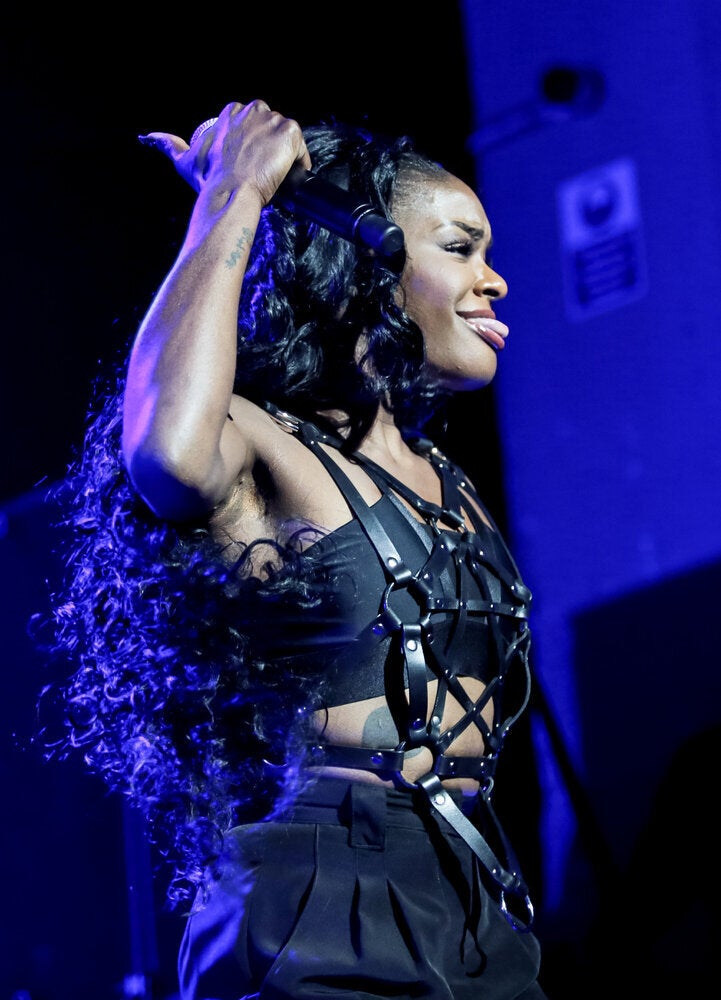 Azealia Banks
Popular in the Community