With the luminaries of BandAid30 preparing to assemble for the weekend recording of the anniversary single, we're pondering who'll be singing what, specifically the crucial first line of the song, the first voice we'll hear after those bongs that have heralded a poignant festive message for the last 30 years.
Who do YOU think should sing the song's opening lines? Vote below...
Back in 1984, the honour went to a popular singer, at the top of his game. The words were actually written for David Bowie to sing, but he couldn't make it to the Notting Hill studio after all, so his slot had to be taken by chart resident Paul Young, on a career high after hits including 'Wherever I Lay My Hat' and 'Love of the Common People'. His anguished grimaces and reaches for the high notes suited perfectly the desperate plea of the record.
In 1989, the lineup included all that era's most successful singers - Kylie Minogue, Jason Donovan, Lisa Stansfield, Cliff Richard, Jimmy Somerville, Wet Wet Wet and Bros - with the song produced, fittingly, by Stock, Aitken and Waterman. The first words went to Kylie, who didn't get as much air-time as Paul Young, with Chris Rea stepping up for line 2.
Cut to 2004, and the introductory passage went to a fresh-faced Chris Martin, sounding remarkably like Paul Young. He was followed up by a laid-back Dido, doing nothing to make this song any more special than the ones who'd come before.
So, back to the present day, which of this impressive roll-call should it be?
While One Direction fans no doubt think their golden boys should be given the honour of starting the song, it will mean that the rest of the song is a bit of an anti-climax. On the recent BBC 'God Only Knows' music campaign, producers wisely put the boys somewhere in the middle to keep their fans watching, and Bob should surely follow suit. Unless he has ambitious plans to give them a line each? Not all of them have the voice and, although their fans would be ecstatic, would threaten to convert this in to a One Direction video, with star backup. So, no, sorry, chaps - somewhere in the middle for you.
Bono's unrivalled status as elder statesman of this assembly should give him an automatic leading slot, but… can he resist repeating the career-making line that he sang for the original and its follow-up in 1989? Saying that, controversy abounds with the line 'Tonight, thank god it's them, instead of you' as being less than universally charitable. Apparently even Bono had trouble saying it, and had to be persuaded (twice). If it ain't broke…
Conversely, Chris Martin of Coldplay has already had his moment, singing the first few lines for the Band Aid 20 version. To avoid repetition, Bob Geldof will have to put him somewhere else.
Perhaps a woman again? Emeli Sande has the pipes, but is almost a victim of her own success. Because she became the voice of the 2012 Olympics, and pretty much everything commonwealthy/charitable/eventy for the following 18 months, Bob Geldof might rightly feel that the power of her sound has been diluted. Similarly, Elbow 'took' the Olympics, but it also cast a big shadow, for now, over anything else they might do, so no Guy Garvey for this slot.
Meanwhile, the elusive Adele is obviously mistress of all she surveys, unarguably the diva without equal in the room, and her much-missed music-making for the past few years, means that her voice will make any line she sings an event in itself.
However, there's one even bigger star that would bring the song to a whole other level. Bob Geldof may say what he like about this project "not being about nostalgia, the UN phoned" but, let's make no mistake, it's dripping in it with the 30th anniversary for Bob Geldof, Midge Ure - leading us to enjoy the present, but mostly remember the past when pop stars came out to play.
How fitting would it be, then, to go full circle and have the song introduced by the unique, timeless tones of a peerless legend who couldn't make it on that Sunday, 30 years ago, and remains just as enigmatic, elusive and in demand to this day? Go on, Mr Bowie, make it happen! After all, it is Christmas time…
#BandAid30 will be available to download from 8am on Monday 17 November on iTunes.
Here are details of the two competitions being run in conjunction with this massive event.
One lucky winner and their guest will be invited down to the recording on Saturday 15 November. There is also a range of limited edition supporting items for sale including the Band Aid T-Shirt and even guitars signed by all the artists taking part this year. CLICK HERE TO ENTER.
By texting AID to 88833 entrants can donate to the Band Aid Trust. One lucky entrant and their guest will also win the opportunity to come to the recording on Saturday 15 November. Texts costs £1.50. People wishing to donate via text after Saturday's recording can continue to do so.
See all the acts taking part below...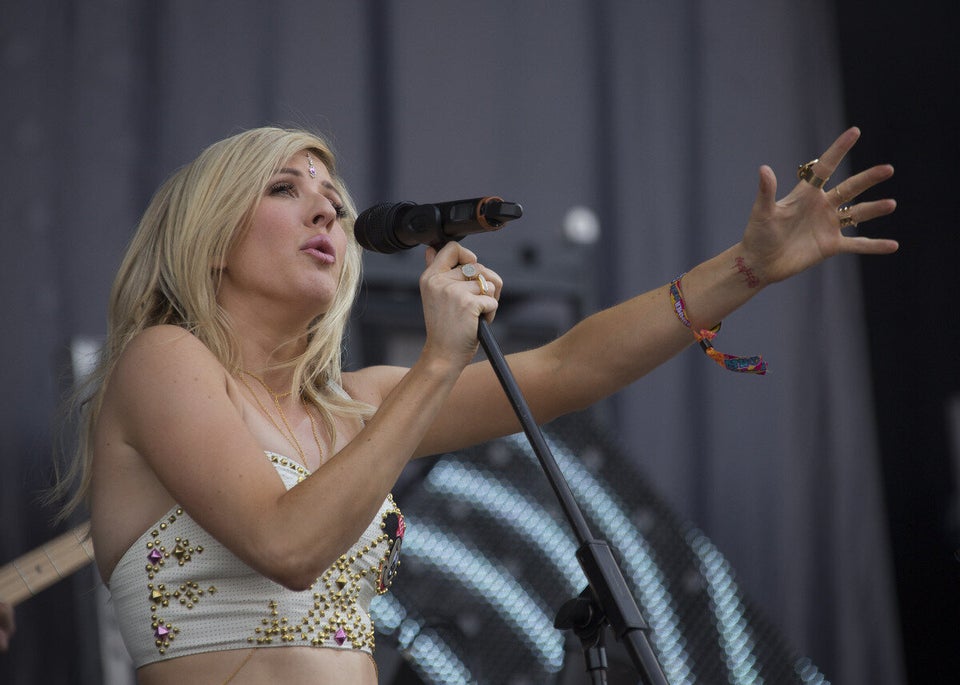 Band Aid 30 Line-Up
Popular in the Community