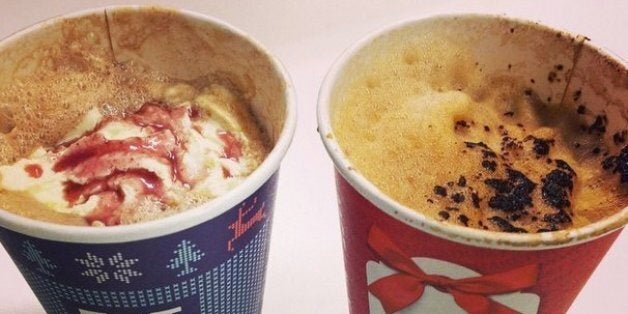 Flickering fairy lights surround us, turkey and cranberry sandwiches are plentiful and our favourite coffee shops are vying for our love with their festive flavoured drinks.
You can't escape it folks, Christmas is on its way.
From Starbucks' brand new (and oh-so-dreamy) honey and almond hot choc to EAT's medicinal-tasting berry mocha, I've road-tested the best and, quite frankly, worst festive beverages on offer. Here they are...
Where did all the praline go? I was looking forward to this but soon became disappointed after my first sip due to a distinct lack of praline flavouring. It was essentially a glorified cappuccino in a Christmas cup.
On a high note, the cappuccino part was nice and tasted strong. Every coffee-flavoured cloud has a silver lining.
The taste of this reminded me slightly of blackcurrant throat soothers... But if you like a good cough sweet then this will be right up your alley. I feel slightly cheated by it, as it tastes medicinal but isn't benefiting me health-wise at all. Wah.
Oh hello! Chocolate-lovers will absolutely LURVE this. It's like drinking a silk bed sheet. Luxurious, indulgent, trés Christmassy and my personal favourite. Nom.
Phwoar. A lovely, smooth hot chocolate with a great dollop of almond goodness. The flavours work really well together and offer an alternative Christmas taste.
It's not as thick and creamy as the Costa hot chocolate which is where it needs to up it's game. But still a major hot choc contender.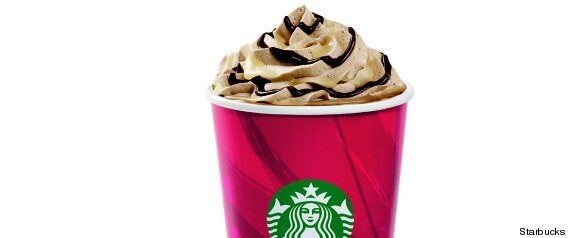 Good, strong coffee with a hint of ginger. If you're a hardcore coffee fan then I think this would be the best Christmas-themed coffee to go for as it's not as sweet as the others. The ginger is a pleasant addition but not overbearing.
Bonus: the coffee's quite thick and there's a nice foamy bit on the top.
If I was an ant, I'd love this - purely because of all of its sugary content. Unfortunately I'm not an ant. Essentially this drink is two things: hot and sugary. It tastes a bit like coffee, and the rest is just sickly sweet 'stuff'.
It did not fill me with festive cheer.
Oh dear. For starters, some brain ache decided to put coffee in this so it was more of an orange mocha than a hot chocolate. Even then, it wasn't nice to drink.
The coffee tasted burnt and there was an awful lot of foam on the top. Overall verdict: bah humbug!
Nut-lovers rejoice: this tasty little number is incredibly nutty with a nice creamy texture. There could probably be more of a toffee taste in there, as it's mainly dominated by nutty flavours.
One downside - I was left with squirrel breath.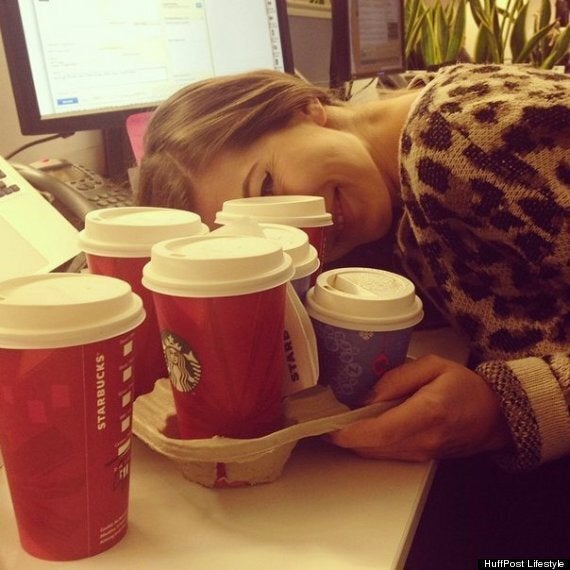 After all of that Christmas tasting, I crashed and burned (see above).
The clear winner was Costa's brownie hot chocolate, but I'd also like to highly commend Starbucks for remaining consistent with their awesome hot drinks - the almond hot chocolate is particularly genius.
For now, that's all. Once my eyeballs stop swivelling from the caffeine, I'm off to detox on green juice for the next five weeks.