Jamie Dornan reveals that, after a couple of very high-profile roles which see him playing dark, dominating troubles characters, he is conscious of being typecast.
"It does make you slightly conscious. No actor wants to be typecast, you want to be clever and pick things that show you're not a one-trick pony, and that's my plan."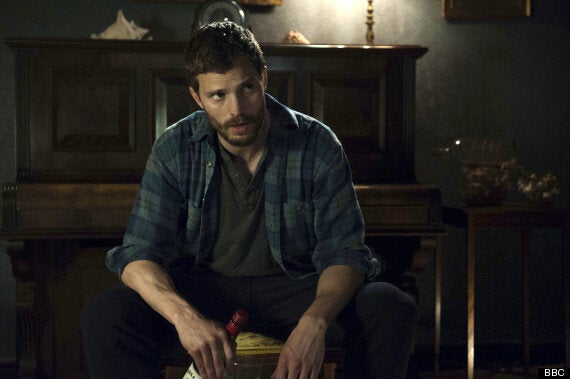 Jamie Dornan stars as serial killer Paul Spector in 'The Fall'
Jamie is just off a flight from LA - I mean, literally, still wearing ear plugs from the aeroplane – when I sit down with him in London, yet surprisingly fresh, sharp and happy to joke about being typecast as a sexy sociopath.
With his return next week in 'The Fall' where he plays family man Paul Spector, who just happens to be a serial killer when night falls, and the forthcoming 'Fifty Shades of Grey' film, where he will be the dominating but irresistible Christian Grey, it seems that Jamie has quickly cornered the market in these troubled, tantalising types… is he worried he'll never get offered anything else?
"I just don't know how many sexy sociopath roles there are available to be typecast," he wonders with a brush of the beard, "so I'm not too worried about that.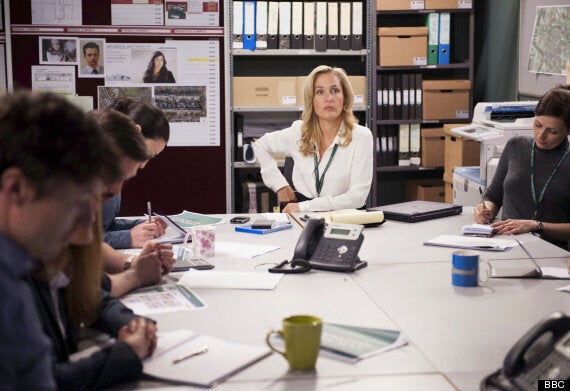 Gillian Anderson's DI Stella Gibson is back on the trail of Spector in 'The Fall' Series 2
Prior to the first series of 'The Fall', Jamie's acting CV barely went into double figures. But, with record audiences for BBC2, and Jamie happily holding his own against cool veteran Gillian Anderson, producers came calling, and his profile has now swung into orbit, with 'Fifty Shades' many book fans champing at the bit for his appearance on screen with Dakota Johnson.
Despite this, the actor remains committed to 'The Fall', whose second series finds Paul Spector having to return from his Scottish hideout to tie up some loose ends, and Gillian's DI Stella Gibson continuing to hunt him down. Despite his star in the ascendant, it sounds as though he'd be happy for a third outing, should that come calling…
He says, "We're all immensely proud of the first series, and the scripts are so good for the second. When you're onto something as good as that, you want to complete it, honour it, see it through to the end, whenever that may be."
How easy is it to put on the solitary armour of Paul Spector for this jokey, amiable man, I wonder?
"I found it almost worrying easy," he smiles, with a suitable glint in his eye, before giving all the credit to his co-stars and crew for being "like one big family, that make it easier to slip back in".
"Oddly enough, considering the content and the severity, it's a pretty fun set," he adds. "You work and when the camera's rolling it's very serious, but you have to have moments of fun, light relief.
"I think almost specially because of the content. It's not healthy to stay in that mindset. I can get very silly. I like to have fun and make jokes that aren't funny to anyone but me."
'The Fall' returns to BBC2 next Thursday 13 November. Watch the trailer below...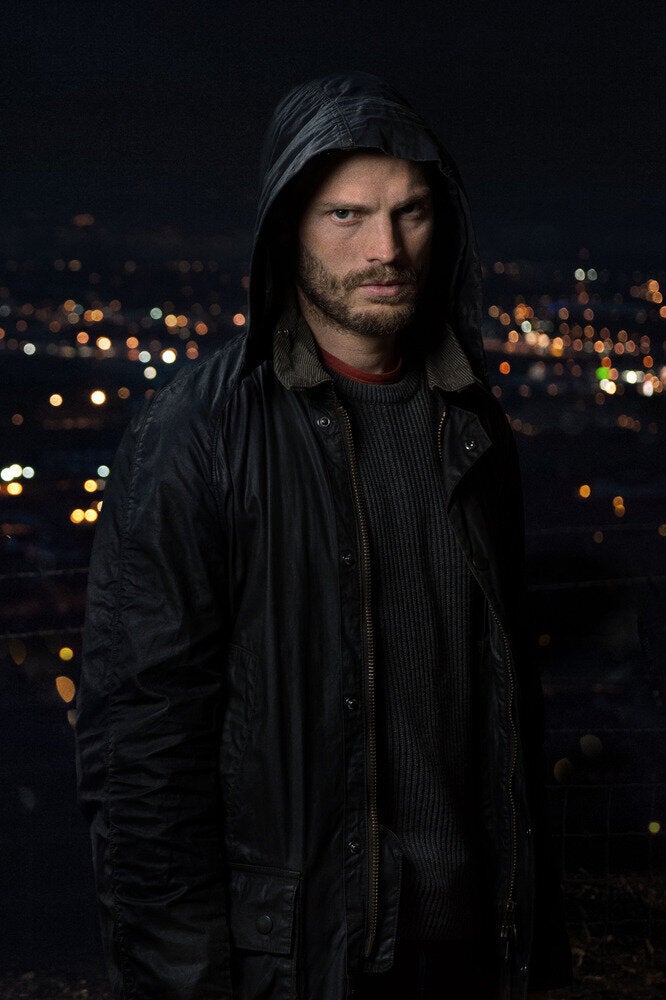 The Fall Series 2