Suffice to say, the picture has been met with a mixed reaction online, particularly from Chelsea, who has hit out at Instagram for hosting the photo when a photo of her bare breasts was deleted for violating its nudity policy.
Comparing the two pictures in an Instagram collage (which the site have now deleted), Chelsea wrote: "Just so I'm clear, Instagram… It's ok to use nudity to sexualize [sic] yourself on your site, but not to make a joke? I'm just so confused."
When the photo of her breasts was then deleted for a second time, she decided to channel Kim and upload this belfie, challenging the site by writing: "Your move, Instagram."
Chelsea isn't the only celebrity to voice her opinion on the Kim pictures that have had us all talking, with 'Glee' star Naya Rivera panning the reality star online.
After the photos were first shared on Wednesday, Naya commented on Instagram: "I normally don't. But... you're someone's mother…"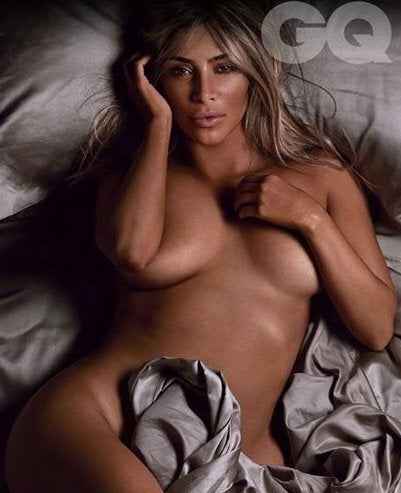 Kim Kardashian's Hottest Moments
Popular in the Community