Detectives examining allegations of historic sex abuse have launched a new investigation into "possible homicide".
Scotland Yard said officers working on Operation Fairbank, which is looking into claims that there was a paedophile ring with links to government, have been made aware of allegations concerning "serious non-recent sexual abuse", said to have occurred more than 30 years ago.
A spokesman said: "Our inquiries into this, over subsequent weeks, have revealed further information regarding possible homicide. Based on our current knowledge, this is the first time that this specific information has been passed to the Met."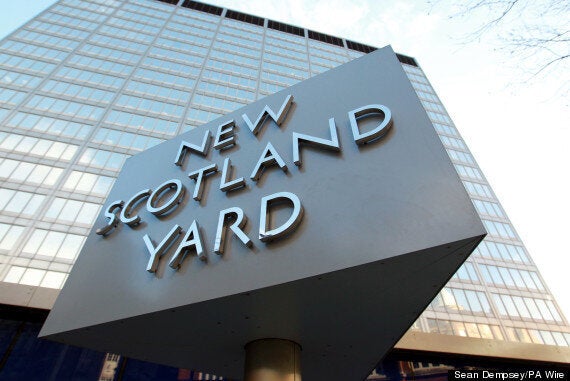 Scotland Yard have opened a new investigation
The new investigation is called Operation Midland.
Scotland Yard added: "At this early stage in this inquiry, with much work still to do, it is not appropriate to issue appeals or reveal more information.
"Detectives from the Child Abuse Investigation Command are working closely with colleagues from the Homicide and Major Crime Command concerning this information, which is being looked at under the name of Operation Midland."
Operation Fairbank was launched in response to information passed on by MP Tom Watson, who used Prime Minister's Questions in 2012 to air claims that there was a paedophile ring with links to Number 10.
Mr Watson used parliamentary privilege to allege that a file of evidence used to convict Peter Righton of importing child pornography in 1992 contained ''clear intelligence'' of a sex abuse gang.
He wrote to Scotland Yard, which has since spawned two more inquiries from Fairbank - Fernbridge, which is looking at claims linked to the Elm Guest House in Barnes, south west London, in the 1980s, and Cayacos.
In August Scotland Yard said it had tripled the number of officers investigating the allegations of sex abuse in the wake of the claims of a Westminster cover-up.
Metropolitan Police commissioner Sir Bernard Hogan-Howe said the number of officers looking in to decades-old allegations has been beefed up to "well over 20".
Speaking to the police and crime committee at London's City Hall, he said of the sex abuse claims: "We've tripled the number of people in there this week. Well over 20 people will be dedicated to that and we will make an assessment of the cases.
"It takes a little while because sometimes victims will have moved on to other parts of the country, sometimes abroad, and that poses its own challenges. Not all the people are prepared to tell us all the details or to go on to the criminal justice process."