A top London hotel which is reported to have "introduced Sharia Law" has told The Huffington Post UK it will continue to accept same-sex couples.
The Bermondsey Square Hotel in Southwark has this week stopped selling alcohol, reportedly following the wishes of its multimillionaire Muslim new owner.
A Daily Mail article dubbed it "Hotel Sharia" and claimed the £220-a-night hotel will now be run "in accordance with Sharia law", prompting concerns it would reject gay and lesbian couples as Sharia forbids homosexuality.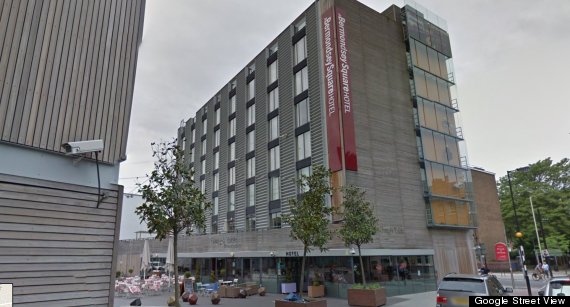 The hotel has stopped serving alcohol to new customers
But Bespoke, the management company which runs the hotel, tweeted that the Daily Mail article was "misinformed" and had "made a story from nothing".
@alastairmck @B2Hotel Hi Alastair. The pieces you may have read are misinformed and unfortunately have chosen to make a story from nothing.

— Bespoke Hotels (@bespokehotels) November 15, 2014
@TaleahPrince @LouiseRidley @wowzimmer they made a story from nothing, as they are wont to do.

— Bespoke Hotels (@bespokehotels) November 16, 2014
Online commenters had said it would breach British discrimination laws if the 80-bedroom hotel turned same-sex couples away due to conservative Islamic rules.
The fears follow a bed and breakfast in Cornwall being successfully sued for rejecting a gay couple as guests on the basis of its owner's Christian beliefs.
Gavin Smith posted on London SE1: 'What next? Are guests in the linked hotel going to be asked to provide marriage certificates if they want a double room? Are same-sex couples going to be refused entry?"
Middle Easterner buys London hotel, bans alcohol, wants to run it in accordance with Sharia law. Will gays be banned? http://t.co/RjG8zeV4DV

— Paul Joseph Watson (@PrisonPlanet) November 15, 2014
"Strict Islamic policy is imposed at London's Bermondsey Square Hotel" http://t.co/e0ewhXfQ2c Could a same-sex couple please try to book?

— Archbishop Cranmer (@His_Grace) November 15, 2014
Will a #Gay couple try to book a room in this Muslim hotel? so that we can test the robustness of British law

November 15, 2014
But a spokeswoman for the hotel confirmed to The Huffington Post UK that same sex-couples were still welcome to stay.
She stressed that the only change that has been made to the hotel's operations was the move to stop selling alcohol.
She would not confirm or deny whether the hotel was operating in accordance with Sharia law in other aspects of its management, but said the Daily Mail article was based solely on the fact that the hotel had stopped selling alcohol to most guests.
Robert Holland, the General Manager, said: "We always have, and continue to, welcome guests of all shapes, sizes and denomination. All guests are welcome."
The hotel will stop serving pork products after Christmas, according to local website London SE1, but the spokeswoman did not comment on this specifically.
READ MORE:

Government To Develop Sharia Student Loan System For Muslim Students

Islamic Wills To Be Effectively Enshrined In UK Legal System
The Bermondsey Square Hotel hotel is no longer serving alcohol in its GB bar and grill, which was formerly operated by Masterchef host Gregg Wallace, a spokeswoman confirmed to The Huffington Post UK.
The spokeswoman said that anyone who had booked a room before this week would continue to be sold alcohol when visiting the hotel before the end of 2014.
"All future bookings will not be served alcohol and those queries are being told when they book," she continued. "The hotel has not had mini-bars but guests can bring in their own drinks."
Masterchef judge Greg Wallace, who ran the hotel's bar and grill until its closed after bad reviews last year, told the Mail: 'It doesn't bother me what the owner wants to do. It's his religious point of view not to serve alcohol and pork and I respect that. I stay at the hotel and if I want to drink I go elsewhere.'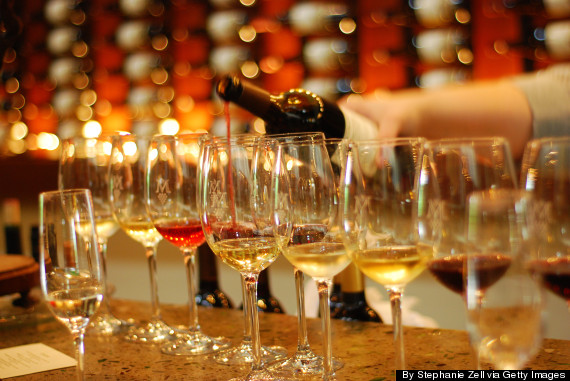 The hotel's new owner reportedly "doesn't want to make a profit" from selling alcohol in accordance with Sharia law
The Bermondsey Square Hotel was the location of the Channel 4 show Hotel GB, which starred Gordon Ramsay and Mary Portas.
It is rated in the top 300 of over 1,000 London hotels on Tripadvisor and received the site's "certificate of excellence" for 2014. Almost all (97%) of visitors on the travel site Expedia would recommend it to others.
However, users on the London SE1 website reacted with dismay to the removal of alcohol. One said: "I can't quite believe this. Sounds like an April Fools joke," while another commented "Not very diverse of them especially with so many overseas visitors to the area. Such a shame, they will lose business."
Holland, the General Manager, said: "Bermondsey Square Hotel is operated by Bespoke Hotels, as it has been since it opened in 2009.
"We have recently made decisions to change some elements of the business, as any business owner is entitled to do. These are in the best interests of the future of the hotel."
The hotel is privately owned and is operated by the management company Bespoke. A spokeswoman for the hotel group said it does not discuss ownership of its properties.