Bob Geldof's appearance on Sky News on Monday to talk about the new Band Aid 30 single was cut short after the Boomtown Rats star and campaigner repeatedly swore during the live chat.
When asked what he thought about suggestions that the artists who appear on the latest recording of 'Do They Know It's Christmas' were tax dodgers, he responded by saying: "I think they're talking bollocks."
The clearly flustered news anchor asked him to not repeat his 'colourful' language but when he was again asked if the artists involved could be more help if they all paid their taxes, he repeated the same word.
Cue Bob's mic being turned off and the interview being quickly terminated.
The 63-year-old was promoting the Band Aid 30 single, which was released today.
The star-studded line-up performing on the single includes One Direction, Sam Smith, Paloma Faith, Chris Martin, Bono, Elbow, Ed Sheeran, Emeli Sandé, Angelique Kidjo, Ellie Goulding, Clean Bandit, Jessie Ware and Seal.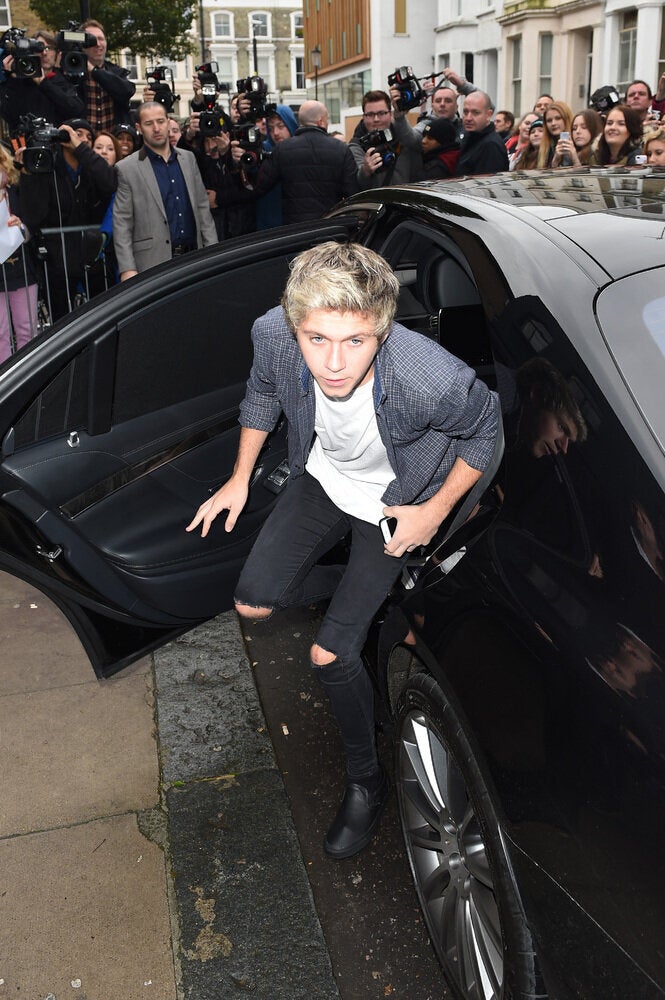 Band Aid 30 Arrivals
Introducing the video premiere, Bob confirmed that the government would be waiving the VAT on the single, so that more money could go direct to the Ebola fund.
He added, "iTunes are giving us 100%. This isn't about me, it's not about them, for the first time it's about us. It could be a British thing.
"At 8am, X Factor nation, we're going to war, we're going to stop this."
Speaking to Radio 4's Today programme on Monday morning, he added: "From what we've seen from iTunes it's gone bonkers.
"Within four or five minutes we had a million quid."
Band Aid 30's version of 'Do They Know It's Christmas' is available to download now, with all proceeds going to the Ebola fund. Buy it now from iTunes