It's been hailed as the go-to diet for preventing diabetes, strokes and dementia (to name but a few) and now the Mediterranean diet could also be the most appropriate way to tackle obesity.
The study also says that the diet, consisting predominantly of foods including fruit, vegetables, nuts, whole grains, fish and olive oil, could quickly reduce the risk of heart attacks and strokes, which are major health risks associated with obesity.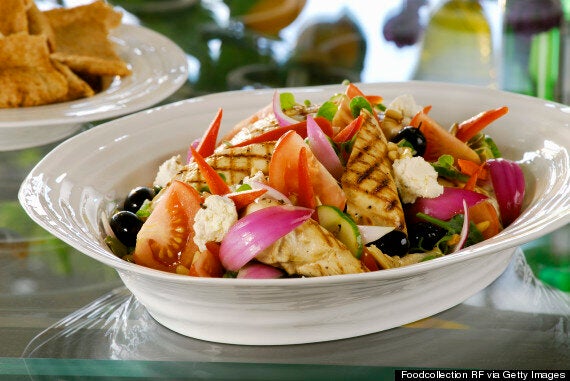 Despite the NHS advising those at risk of obesity to monitor their calorie intake, the Postgraduate Medical Journal suggests that focusing on food intake is a far better approach.
"What's more responsible is that we tell people to concentrate on eating nutritious foods," lead author and cardiologist, Dr Aseem Malhotra said in a statement.
"It's going to have an impact on their health very quickly. We know the traditional Mediterranean diet, which is higher in fat, proven from randomised controlled trials, reduces the risk of heart attack and stroke even within months of implementation."
The journal entry also suggests that adopting a Mediterranean diet following a heart attack could reduce deaths by almost three times.
Meanwhile, doctors add that the NHS should set a national example by providing healthy food in hospitals.
Professor Stephenson, co-author of the study, added: "Our hospitals and surgeries are the frontline for delivering health, it's nothing more than common sense that we should be leading by example."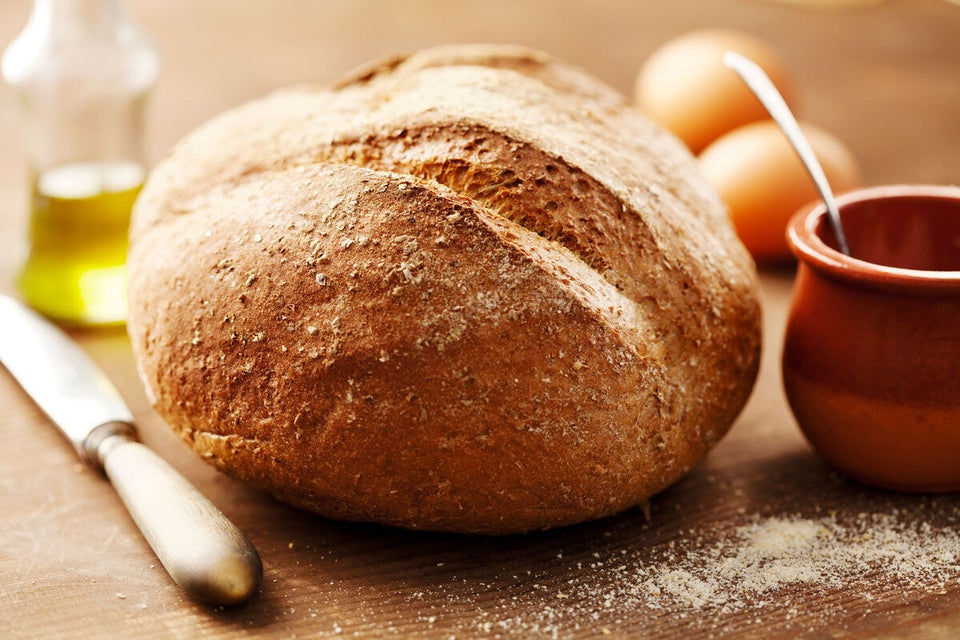 Best Mediterranean Diet Foods
Dr Alison Tedstone, the chief nutritionist at Public Health England, says that the Government advise eating bread, rice, potatoes, pasta and other starchy foods. They also suggest to eat plenty of fruit and veg, some milk and dairy products, meat, fish, eggs, beans and other sources of non-dairy protein.
On the opposite end of the spectrum, foods that are high in salt, fat and sugar should be eaten less often and in small amounts.
"If you are currently overweight you will need to eat less to achieve a healthy weight and be active as part of a healthy lifestyle," she recommends.
Meanwhile Azmina Govindji, spokesperson for the British Dietetic Association, tells HuffPost Lifestyle: "Several epidemiological studies have shown that the Mediterranean diet is protective against heart disease, and it has also been linked to longevity.
"Basing meals on pulses, fruit, veg, fish and nuts, and using olive oil instead of saturated fats, is in line with the guidelines dietitians recommend for good health. A huge pro for the Mediterranean diet.
"There aren't really any cons, but it can be tricky trying to adopt the Mediterranean diet within a UK context."
So is the Mediterranean diet the key to tackling obesity?
"We need to be aware of appropriate portion sizes, as well as our lifestyle," says Azmina.
"Our hectic lifestyles encourage us to rely on processed foods and fewer home cooked meals – ready meals of cheesy pasta bolognese or take aways of Greek kebabs aren't an accurate reflection of the Mediterranean diet.
"Take away and fast foods tend to be cheaper, so eating the authentic Mediterranean way could be more expensive. Additionally, a lot of research surrounding this diet is based on people living in the Med, who may also be more active, so there could be more to this than diet."