The thing we love most about Susan Boyle is that she's always game for a laugh, which she proved this weekend when she gave photographers an eyeful over the weekend.
SEE MORE:
The 'I Dreamed A Dream' singer was snapped arriving at BBC Radio 2's studios in London on Sunday, and while some stars dread the paparazzi, Susan looked more than happy to see them, throwing her arms in the air and letting them photograph her as she strutted her stuff in a fur coat.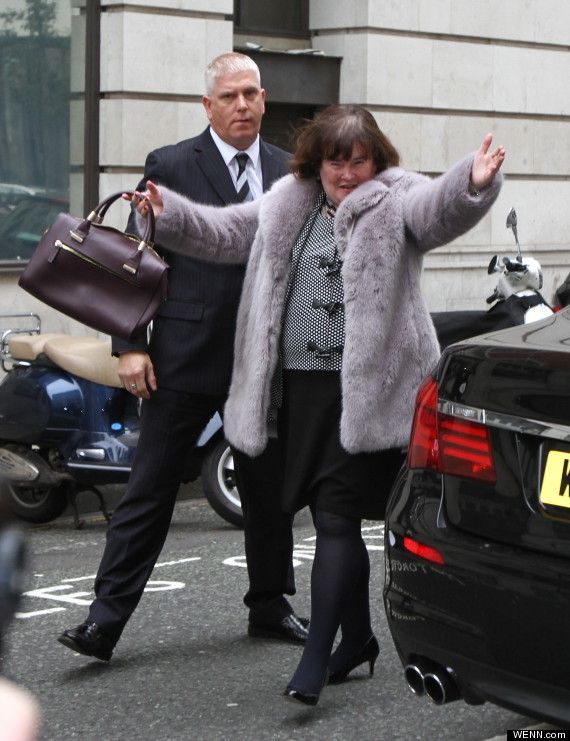 Susan Boyle
SuBo certainly didn't seem to mind the attention, throwing a string of fabulous poses for the waiting photographers, which culminated in her pièce de résistance - a cheeky skirt-lift that showed off a hint of leg.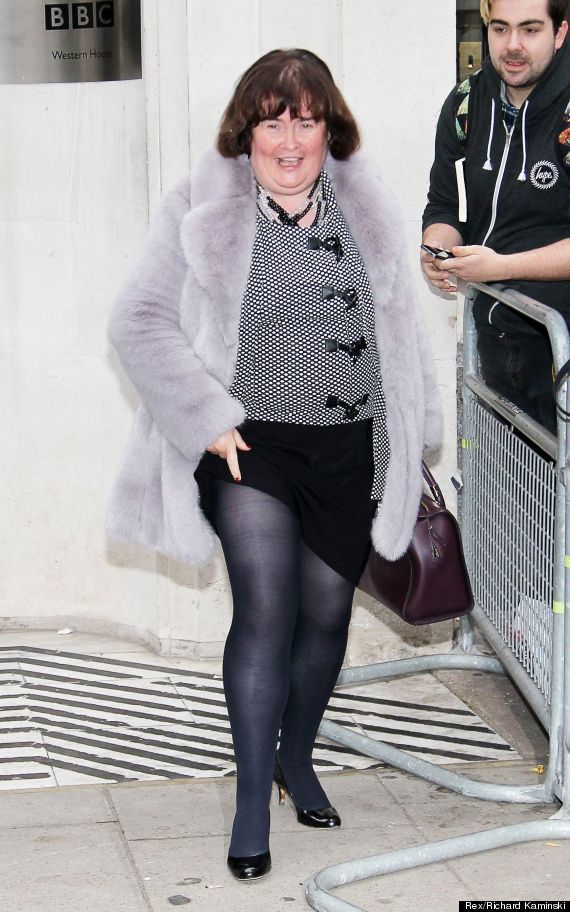 10/10
Either she was channeling Angelina Jolie's iconic "leg bomb", or four years in the entertainment industry have taken their toll and she's fellen under the influence of stars like Rihanna and Lady Gaga by showing us her racier side.
Could a Kim Kardashian-esque "break the Internet" photo shoot really be far off?
It's been a great year for the former 'Britain's Got Talent' star, who released her sixth album, featuring covers of John Lennon's 'Imagine' and Paul Simon's 'Bridge Over Troubled Water' back in October.
She also embarked on her first tour, which kicked off with 19 dates around the UK, before heading Stateside to play at concert halls around America.
However, in our eyes her biggest achievement of the year has to be her ALS Ice Bucket Challenge video, where she managed to breathe some new life into a tired and repetitive video format, thanks to her charm… and her fabulous "cossie", of course.
LIKE US ON FACEBOOK | FOLLOW US ON TWITTER