An unidentified woman filmed her presumably literature-inspired videos and then uploaded them to a pay-per-view site which was promoted on Twitter.
Newcastle University in New South Wales, Australia said it was "very disappointed" the unnamed student was using the internet "inappropriately" and is now giving her counselling.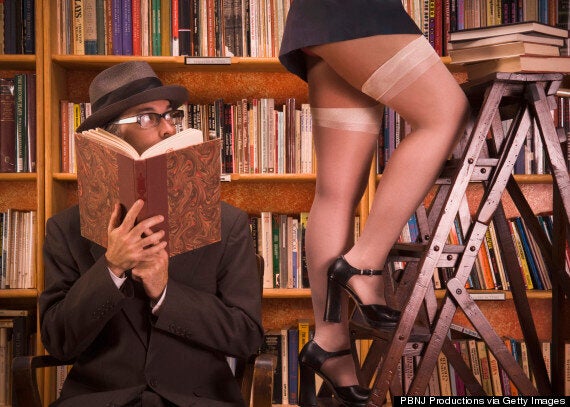 Library staff were handed a photo of the woman and told to keep an eye out for her "extremely inappropriate behaviour".
The university added: "We have a code of conduct that clearly outlines the sorts of behaviours the university expects from its community on campus.
"The matter has now been investigated and the student has been counselled.
"An important part of our duty of care is to protect our students' privacy and it would be inappropriate for the university to provide specific details in relation to the incident."
In addition, 3.6% of the men surveyed admitted going to prostitutes in the past five years.
Related