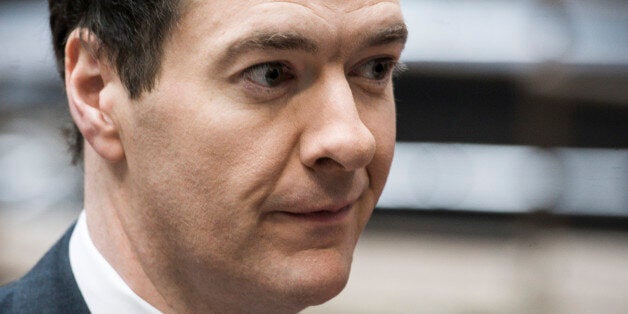 George Osborne's economic management has been awkwardly undermined as new figures show Britons' wages have continued to fall every year in real terms since 2008.
The Office for National Statistics' latest figures will dampen ministers' rhetoric about the state of the economic recovery, as they show that weekly earnings, adjusted for inflation, fell by 1.6% this April compared to the year before, a slightly larger drop than in the previous two years.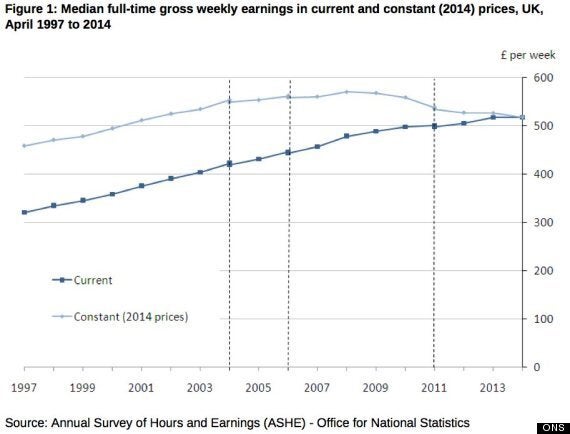 Wages have now hit the same level as they were in the early 2000s, in news that will jar with ministers' upbeat message about the economy.
This comes after official figures indicated last week that wages were finally growing faster than inflation, with that apparent economic good news wiped out just days later by a shock inflation rise.
The continued impact of inflation on Britons' wages shows that the the cost of living is still bearing down on pay packets, as wages are struggling to grow firmly enough ahead of prices. Ignoring inflation, the ONS said average earnings were up by just £1 (0.1%) to £518, marking the smallest annual growth since 1997.
The Chancellor seized on other ONS figures indicating that wages were rising for those who had been in the same job for longer than a year as proof that the "only way to improve living standards is to continue working through a plan that's delivering a brighter economic future".
The ONS said that median gross annual earnings for the year leading up to this April were £27,200 for those who had been in the same job for over a year, an increase of 0.7% from the year before.
Meanwhile the average pay gap between men and women has narrowed to its lowest level since records began in 1997, at a difference of 9.4%, down from 10% the year before. However, critics pointed out that this is partly due to men's pay packets shrinking.
In April, the poorest 10% of full-time workers earned less than £288 per week, while the richest 10% were paid more than £1,024, the ONS said.
Asked last week whether the pay squeeze "is now over," Bank of England governor Mark Carney told reporters that he "hesitated" to declare that.
The Bank expects the prolonged squeeze on pay, which has lagged behind inflation since 2008, to come to an end next year with real terms wages expected to grow by 2%.
This means households will finally see a real terms boost to their pay packets next year as wages growth accelerates and inflation dips below 1% for the first time in more than a decade.