A senior shadow minister has been accused of showing "utter contempt" for patriotism and the working class by tweeting a mocking picture of a St George Cross flag on a Rochester home, just hours before polls close in a crucial by-election.
Labour MP for Islington South Emily Thornberry posted the picture whilst on the campaign trail in Rochester and Strood.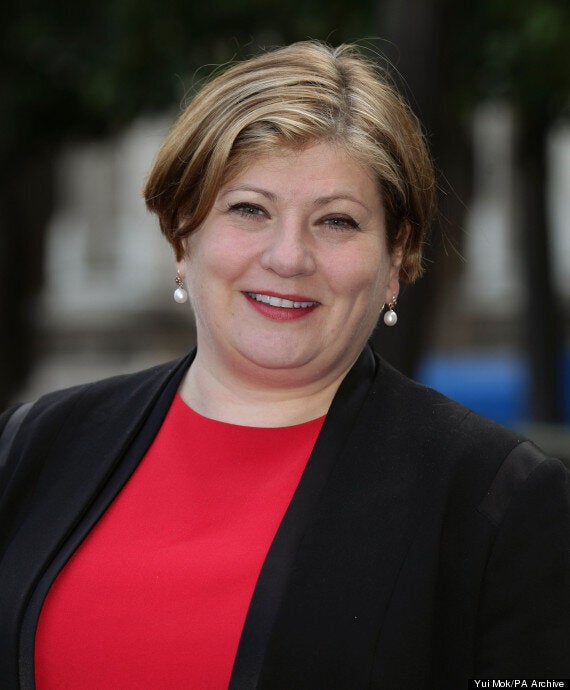 Shadow Attorney General Emily Thornberry
The baffling picture was of a house with several England flags hung from the window, with a white van parked in the driveway. It was captioned: "Image from #Rochester".
Social media users called the tweet "snobbish" with Telegraph journalist Dan Hodges calling it Labour's "47% moment", referring to the disastrous gaffe made by Mitt Romney, the Republican presidential candidate, in 2012.
Thornberry said she did not see a problem, telling the Telegraph: "It was a house covered in British flags. I've never seen anything like it before. My point is that it's a remarkable image of a house completely covered in flags. There are three of them."
Communities Secretary Eric Pickles told the paper it was inappropriate. "Whatever one's class, colour or creed, the St George's flag is a unifying symbol for our nation. Don't knock it."
Ukip's Patrick O'Flynn MEP told HuffPost: "Labour are yet again demonising any expressions of patriotism. As soon as they leave their metropolitan bubble many of them feel acutely uncomfortable.
"Emily Thornberry is in danger of turning into Labour's very own Matthew Paris; both have utter contempt for aspirational people who seek to earn their own living, pay their own bills, improve the circumstances of their families and are unashamedly patriotic.
"The only white vans that MPs like Emily Thornberry deserve to see are removal vans taking away their trappings of office away next May.
"Clearly if you wish to deter Labour politicians from bothering you by knocking at your door, stick a England flag in your window and they'll run a mile."