WARNING - THIS REPORT CONTAINS GRAPHIC IMAGES
Farzana Iqbal had reportedly attended the court to insist she had married her husband Mohammad Iqbal out of love and her own free will, before she was allegedly set upon by relatives who had tried to organise an arranged marriage to a cousin.
She was stoned and bludgeoned to death in a so-called honour killing in May.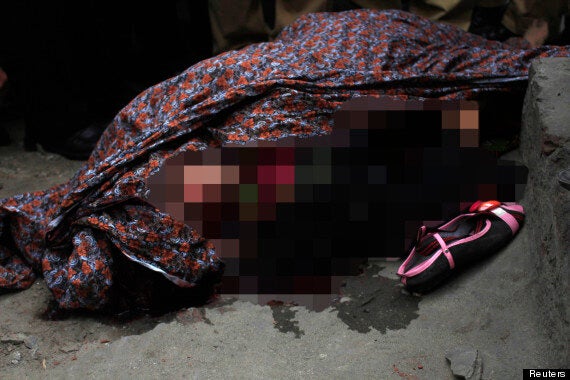 The body of Farzana Parveen was left lying outside the High Court in Lahore
Another cousin was sentenced to 10 years in prison and also fined $1,000.
The news agency points out: "Pakistan currently has a moratorium on executions, meaning death row prisoners are effectively sentenced to life imprisonment."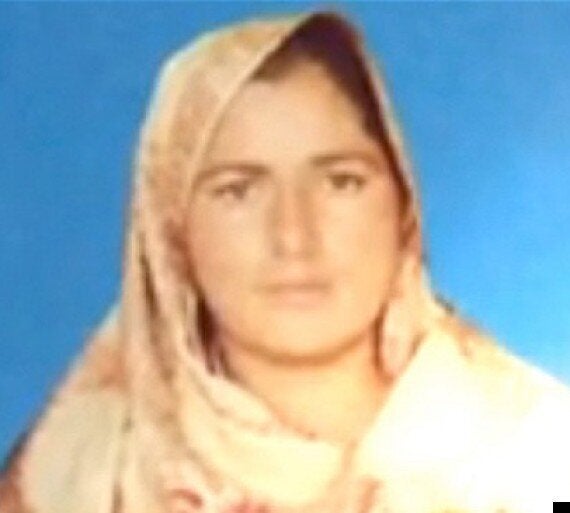 Farzana Parveen was stoned to death outside Lahore High Court in Pakistan
Prime Minister Nawaz Sharif declared the death "totally unacceptable" and demanded immediate action.
The British government also condemned the murder with Foreign Secretary William Hague saying he was "shocked and appalled" by the incident.
He said: "There is absolutely no honour in honour killings and I urge the government of Pakistan to do all in its power to eradicate this barbaric practice .
The Human Rights Commission of Pakistan said that in 2011, 943 women were killed for apparently causing shame to their families.
The figure is an increase of more than 100 in 2010.
Popular in the Community