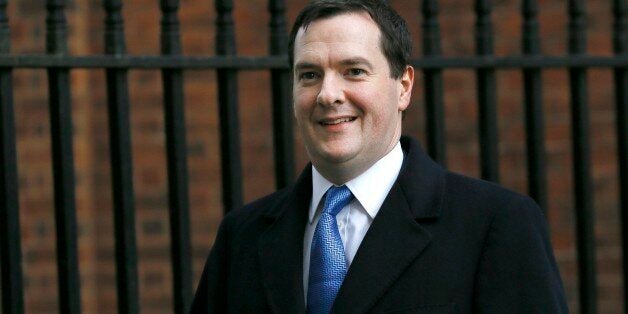 George Osborne has been dealt a humiliating blow in his bid to protect Britain's banks from an EU bonus cap.
Niilo Jaaskinen, an advocate general at the European Court of Justice (ECJ), said that EU legislation limiting the ratio of bonuses at the same level as bankers' salary, or twice that with shareholder approval, is "valid".
He also said the UK Treasury's pleas "should be rejected" and that the ECJ should dismiss Osborne's legal challenge. This marks a potentially decisive setback for Osborne as the ECJ, whose final decision is expected next year, rarely defies the advocate general's opinion.
Syed Kamall, Tory leader in the European Parliament, said that the judgement "could drive another wedge between Britain and the EU and further offend public opinion over Europe."
Osborne's legal battle against the bankers' bonus cap has caused controversy, as the Huffington Post UK revealed last September that he had spent over £20,000 on legal fees.
Labour's shadow financial secretary to the Treasury Cathy Jamieson told HuffPostUK at the time: "When families face a cost-of-living crisis and business lending is falling it's astonishing that George Osborne's priority is to spend taxpayers' money fighting a cap on bankers' bonuses.
"It shouldn't have taken the EU to act to rein in excessive bonuses, but there has simply been no action from the Chancellor here in Britain."
The Treasury has argued that the cap risks damaging the competitiveness of the City of London and making the financial sector more risky by forcing banks to raise salaries, which cannot be altered in a tough economic climate.
The Bank of England has backed Osborne's legal fight, with Andrew Bailey, head of its Prudential Regulation Authority, describing the cap as "the wrong policy".
However, Jaaskinen dismissed all of the Treasury's arguments, concluding: "Given that the variable component of remuneration impacts directly on the risk profile of financial institutions, it can affect the stability of financial institutions who can operate freely across the EU, and in consequence that of the financial markets of the EU."
He also said that the bonus cap does not amount to "social policy" determing pay levels, as banks are able to raise their executives' salaries.
"Fixing the ratio of variable remuneration to basic salaries does not equate to a 'cap on bankers bonuses', or fixing the level of pay, because there is no limit imposed on the basic salaries that the bonuses are pegged against," he said.
A Treasury spokesperson responded to this morning's assessment, saying: "The government notes the Advocate General of the European Court of Justice's Opinion on our legal challenge against the EU 'bonus cap'. We are considering the Opinion and its implications in detail."
See also:

George Osborne once threatened to cap bankers' bonuses at just £2,000 in cash and railed at their "unacceptable" remuneration

What happened to that Osborne?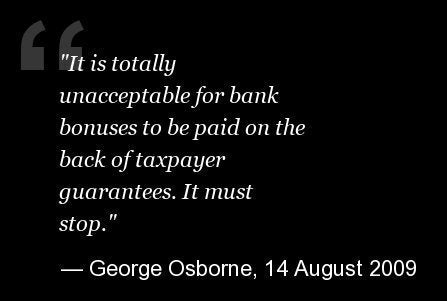 George Osborne Vs Bank Bonuses
Related