An increasing number of men are swapping their football boots for bathrobes in a bid to look and feel good. Can we blame them?
Man-pering (or man pampering, as it's otherwise known) is becoming a focus more than ever for men whose busy lifestyles are driving them to distraction - and then to the spa...
A new breed of men dubbed 'Spa-rtans' has been identified in a beauty report which, statistically speaking, proves something that we knew all along - men love a spa day as much as anyone.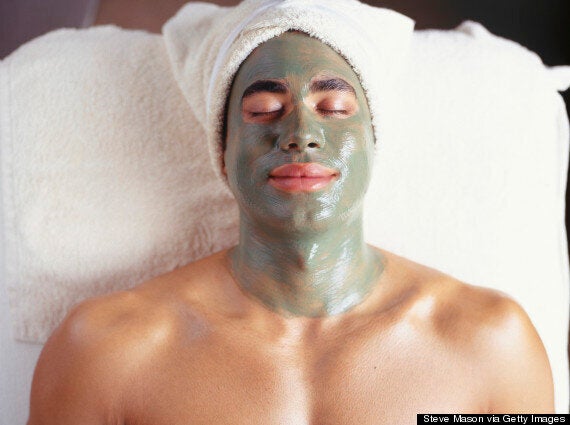 The study found that, out of those surveyed, almost two-thirds of men have visited a spa, by choice, in the last 12 months to make use of the facilities and treatments.
More astonishingly, nearly a third (28%) of guys said they would choose a spa day over watching a sports match or going to the pub with mates.
Chris Perrett, Partnerships Manager at spaguide.co.uk, who conducted the research said: "Sharing parental duties, juggling demanding work schedules, commuting long distances as well as being the 'man of the house' means many men are grateful for a haven they can go to that allows them to simply relax and enjoy some downtime in a peaceful environment."
Undeniably, there is still a stigma hanging over the world of men and spa treatments, but the metrosexual tag is no longer something to be scoffed at. It's on its way to becoming a badge of honour.
Hair removal, facials, sports massages and sauna and steam sessions appear to be the most popular treatments enjoyed by today's modern man, according to the study.
These are closely followed by hydrotherapy treatments, manicures, pedicures, microdermabrasion treatments, anti-wrinkle treatments and body wraps.
Ravi Grewal, global director for Stuarts London, is a regular attendee of Wentworth Golf & Spa Club where he frequents the sauna and steam room on a daily basis.
"Once a month I'll have a deep tissue massage to relax my muscles," he says. "After a 17 hour work day it really relaxes me. It works the stress away from my body."
Meanwhile creative director, Nik Thakkar, 27, visits Nickel Spa, Liz Earle and the spa at the Mondrian in London.
"I go about twice a month - once for a facial and once for a microdermabrasion. I also go ad hoc when travelling to LA and Hong Kong, as it's more commonplace there," he tells HuffPost Lifestyle.
"Nickel Spa is specifically for men. They have a great aesthetic and use products that I love, for example Dermalogica."
"I think spa sessions are a necessity as opposed to an option. Something every man should invest in. I feel human and balanced afterwards," he adds. "It's costly but a worthwhile investment."
While some are most definitely sold on the idea, there are still those who remain sceptical.
David Whittam, 36, says he doesn't do spa days because of the cost: "I'd rather spend my money on DVDs – it's just as relaxing to plonk down on the sofa for a couple of hours I think.
"Probably not as good for me, but certainly cheaper and with something tangible to keep at the end!"
The sub editor insists that his spa-avoidance is not because he feels ashamed of going, though: "It's not a shame thing, I'm not arsed what other people think. I enjoyed the spa the one time I went – even though I kept falling asleep and snoring."
Comedian and TV presenter Ben Shires, 29, says that while 'men only' spas aren't his thing - "I think my girlfriend would be distinctly unimpressed" - he has paid a visit to the "kind of spa that you'd get your mum a voucher for Mother's Day".
The reason? "I love a good massage and I love a discount," he adds.
Well, if it's good enough for the Romans...
The rest of the study revealed that over half (52%) said they would consider going to a spa with their guy friends to chill out and escape the daily grind. Although only 12% said they were ready to make it a stag weekend destination.
The report also found that some male spa-goers still want to remain a man's man in the eyes of their partner and friends. A quarter of them admitted that they'd hidden their trip from their partner because they "didn't want to look too girly".
Related