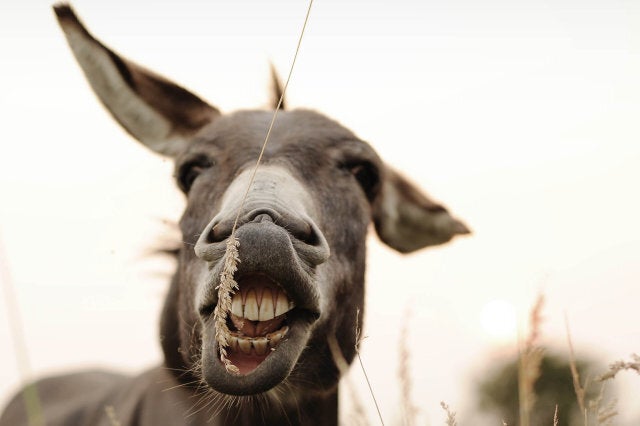 Over zealous 'elf and safety chiefs have made asses of themselves after threatening to stop a children's nativity play unless Mary wears a CRASH HELMET when astride her donkey...
The church putting on the performance in Neath, south Wales, was told the donkey would only be loaned for the show if Mary wore a hard hat when riding him.
This, organisers were told, was to keep to council guidelines and insurance policy requirements.
Youth worker Mark Barrett, 44, told the Metro they had no choice but to go along with the request.
"We've just got to comply with it, and do everything we can to make sure that everyone is happy," he said.
The role of Mary is yet to be cast, but Mr Barrett said that they would be looking for a girl who was an experienced horse rider...
"Lots of children have been on donkeys at the beach, so I don't think we'll have any problem finding a girl who's comfortable with it," he said.
"The donkey in question has been used on the beach before, so he's a very docile animal," he added.
The open-air nativity will take place in Neath, south Wales, on Saturday and will star children aged between six and 16. Whoever plays Mary will be able to hide her skid lid with her veil...