Gamers are constantly on the search for truly immersive video gaming experiences, whether it's using something as game-changing as Oculus Rift or something as simple as the rumble triggers in the Xbox One controller.
Unsurprisingly that sort of project doesn't last long on Kickstarter and true enough within just a few hours of being live the project was suspended.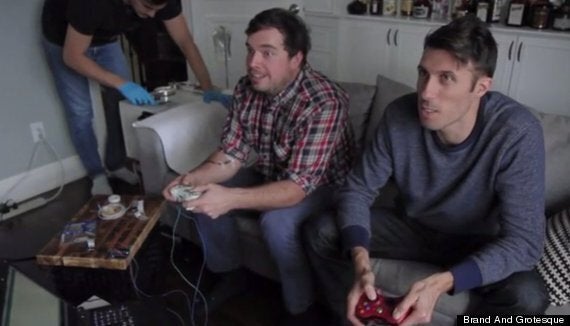 The premise was sickeningly simple: get shot in a game like Call Of Duty and the controller rumbles. Well when you're hooked up to Blood Sport not only would it rumble but it'd engage an IV which starts to physically remove your blood.
The team behind it actually had a legitimate endgame which was to try and encourage more gamers to give blood.
By setting up these 'Blood Sport' multiplayer events gamers could go along and then while they're playing they'd be donating blood at the same time.
It's an unconventional but well-meaning and any donation towards their $125,000 goal goes towards the team doing a country-wide blood drive so before anyone worries: no you won't get your own bloody-draining games console.
Related