Angelina Jolie cut a striking figure on the red carpet at the London premiere for her new film 'Unbroken' on Tuesday night.
The actress - who directed this film rather than starring in it - went for an all-white ensemble, accessorised with a single remembrance poppy brooch.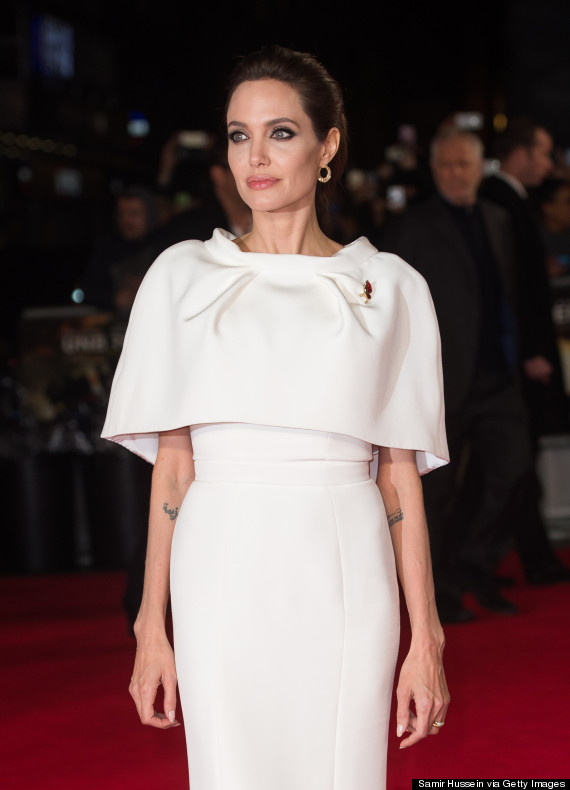 Angelina Jolie
Angelina was joined on the red carpet by the Chelsea Pensioners and she happily posed for a few snaps before making her way inside.
The movie tells the story of Louie Zamperini, an American World War II hero who survived a horrific plane crash, weeks of starvation and torture in a Japanese POW camp.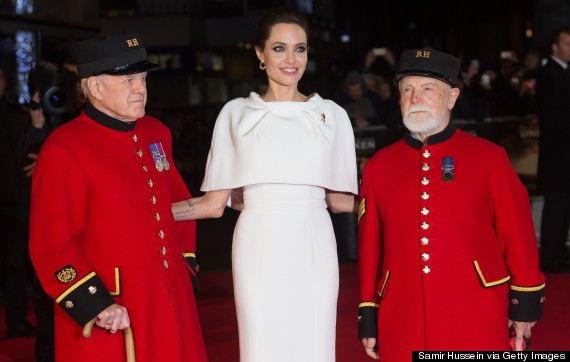 The actress-turned-director meets two of the Chelsea Pensioners
Sadly, Louie died in July 2014, after months of working with Angelina on the film.
In recent weeks, Angelina has been busy filming another movie, 'By The Sea', in which she stars opposite her husband Brad Pitt.
The 'Maleficent' star also squeezed in a visit to Buckingham Palace in October, where she was made an Honorary Dame.
See more snaps from the premiere below...
LIKE US ON FACEBOOK | FOLLOW US ON TWITTER