There's an emoji for almost everything. Had a shit day? Use the smiling pile of poo. Planning an evening with your best gal pals? Dancing showgirls should do it.
But when it comes to flirting, the current range of emojis just doesn't cut it - until now.
Flirtmoji is the new emoji site designed to fulfill all of your sexting needs. And it is rather filthy.
Here is a selection of the more 'tame' Flirtmojis: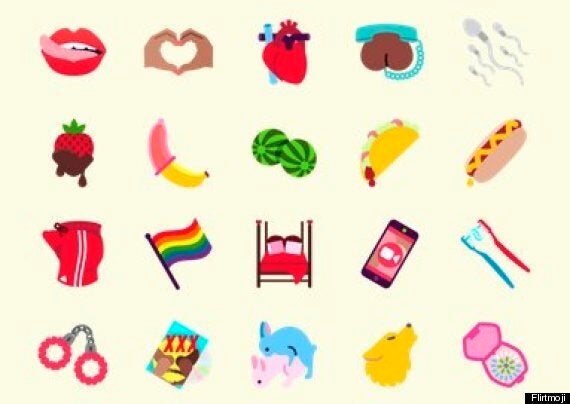 But once you've signed up, you're rewarded with a whole load of dirtier Flirtmojis.
The explicit graphics include raging erections, nipple tassles, anuses and more...