A student's exhibition project caused the fire which ripped through and devastated the Glasgow School of Art, a report has concluded.
The blaze, which happened in May in the Mackintosh building, was started in Studio 19 by an expanding foam canister which was used close to the projector cooling fan.
As part of their final assessment, students were exhibiting their work in the degree show, with fourth years being allocated a specific area within a studio to display their work.
A report into the fire said the student's exhibition space was made from chipboard, wooden studs and stretched polythene, and consisted of high expansion foam panels fastened to three of the walls. The gaps between the foam panels were being filled in by applying expanding foam direct from a canister.
Around 50 cans of foam, which is classed as a hazardous product and extremely flammable, had been used to finish the exhibition space.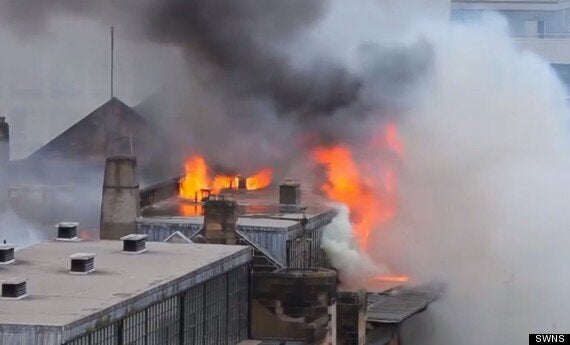 Fire crews were battling the blaze for hours
The projector, which was being used to project images onto the remaining blank wall, had been running for two to three hours.
An extract from the report stated: "The projector generates a large amount of heat when operating.. this bulb has a surface temperature in excess of 200 degrees Celsius and was contained within the lamp assembly.
"The filament will easily have a temperature in excess of 1000 degrees Celsius."
The expanding foam is expelled by a propellant which is a mixture of three highly flammable gases which form an explosive mixture. Although the report could not determine exactly what caused the ignition, it was thought an electrical spark was the most likely cause.
The report continued: "As the fire grew in size flames impinged onto the expanded foam panels positioned behind the projector.
"These foam panels were installed as part of the students work and were attached to the walls in the display area. Fire would have spread laterally around the foam lined room as well as vertically towards ceiling level. Flames would have travelled up the wall directly behind where the projector was positioned."
The majority of the fire damage was confined to the west side of the Mackintosh building, which is considered one of Glasgow's most famous buildings, designed by architect Charles Rennie Mackintosh between 1897 and 1909.
The report stated a major contributory factor for the fire spreading was the "number of timber lined voids and obsolete ventilation ducts running both vertically and horizontally throughout the building".
A statement from the school said progress was being made on plans for the restoration of the Mackintosh Building.
"The building is now wind and water tight, is being cleared with services being reinstated to allow works to commence."
It aims to have the building fully restored and operational between 2018 and 2019.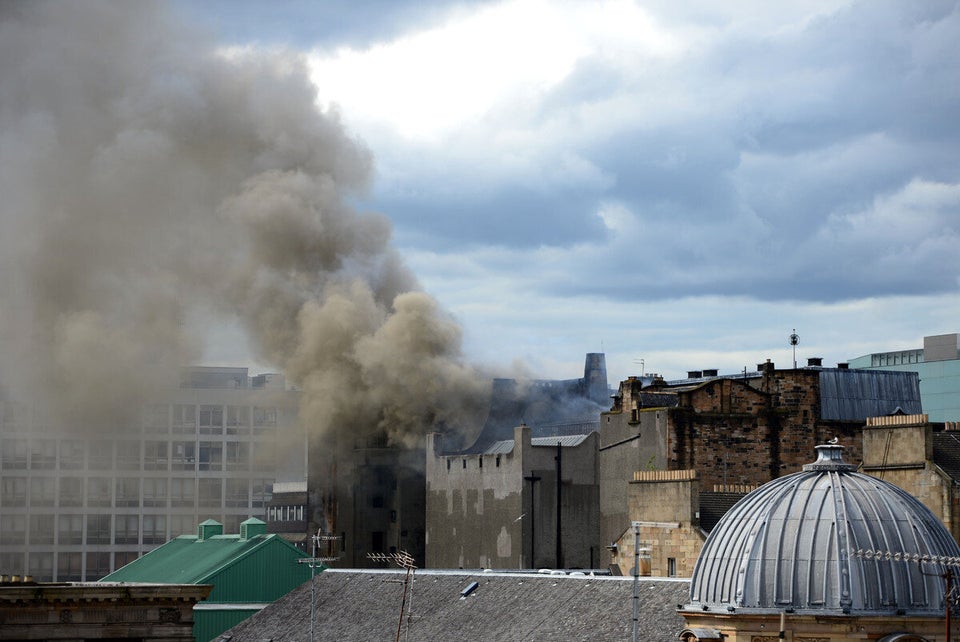 Fire at Glasgow School of Art