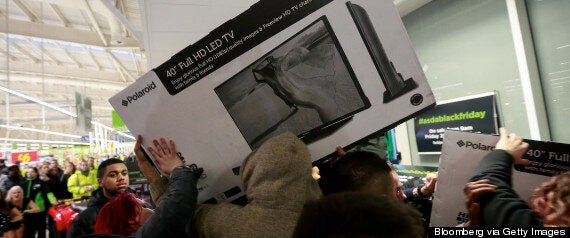 People across Britain have been left feeling confused and spiritually bereft after buying stuff they didn't need because it was cheaper than usual.
This follow-up to Black Friday is known as 'Blue Monday', and it is thought to be the first time that Britons have experienced it.
"I completely failed to observe Thanksgiving on Thursday, because I'm not American," one shopper explained to HuffPost UK Comedy.
"As a result, I just fell into the Black Friday sales without being given any kind of context. I had no idea that material goods would fail to give me the spiritual sustenance I need."
Another shopper told us: "I was truly thankful for everything I had on Thursday. But then on Friday I suddenly realised I really, really needed a 40-inch television.
"I thought it would make me happy. I had no idea there would still be a gaping hole at the core of my being."
Britons are being encouraged to gain a sense of perspective by returning the items they purchased within 28 days, preferably to a charity shop.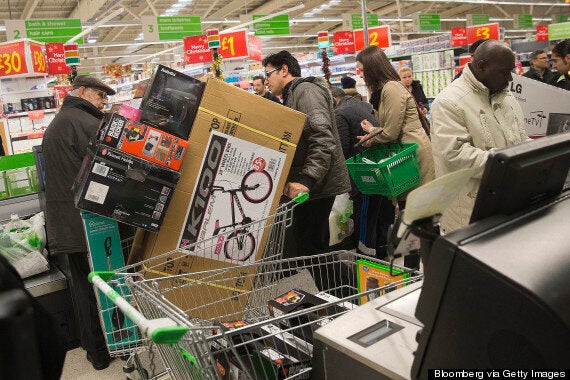 No replacement for love: A man buys a bike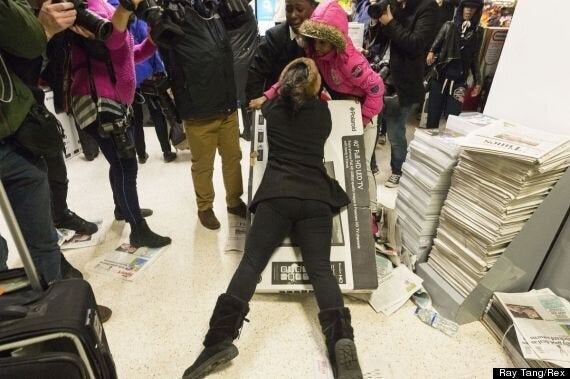 An HD television won't keep you warm at night, despite the heat from the screen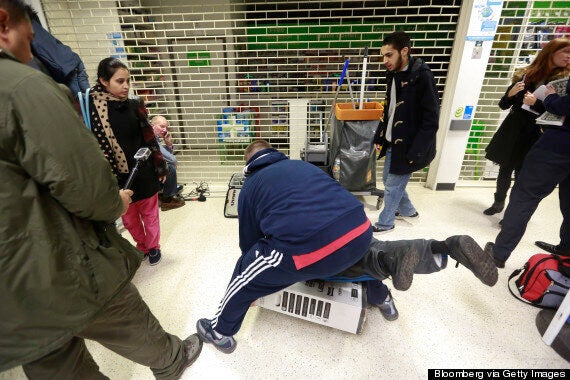 It's what the Pilgrims would have wanted: A fight breaks out over something material