David Beckham and his eldest son Brooklyn had a lucky escape after they were involved in a car crash at the weekend.
The smash happened shortly after Becks had collected his 15-year-old son from Arsenal's training ground on Saturday.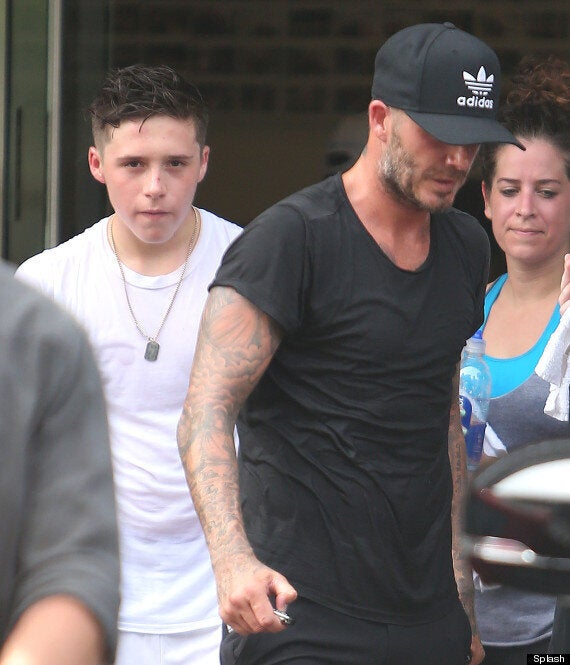 David and Brooklyn Beckham
The retired footballer is said to have been 'massively apologetic' to the driver of the Mitsubishi, which collided with his Audi.
"Beckham was turning right and mustn't have seen the other car, or realised how fast it was travelling," the source added.
"She smacked into the side of him. It's a miracle no one was seriously hurt. Beckham was massively apologetic."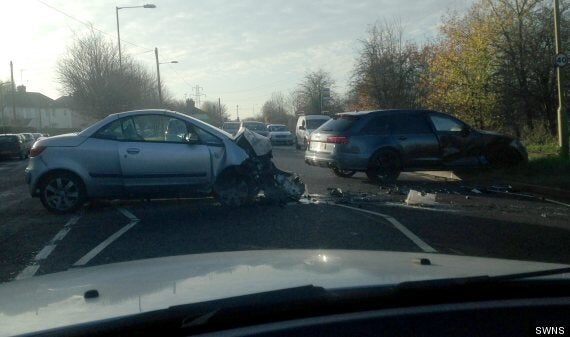 The aftermath of the crash on Saturday
The 39-year-old star gave the female driver his jumper as she and her daughter waited for help following the incident.
David is reported to have hurt his shoulder in the smash, whilst the driver and passenger of the other vehicle were later taken to hospital.
The former England captain recovered in time to escort wife Victoria to the Evening Standard Theatre Awards in London on Sunday night.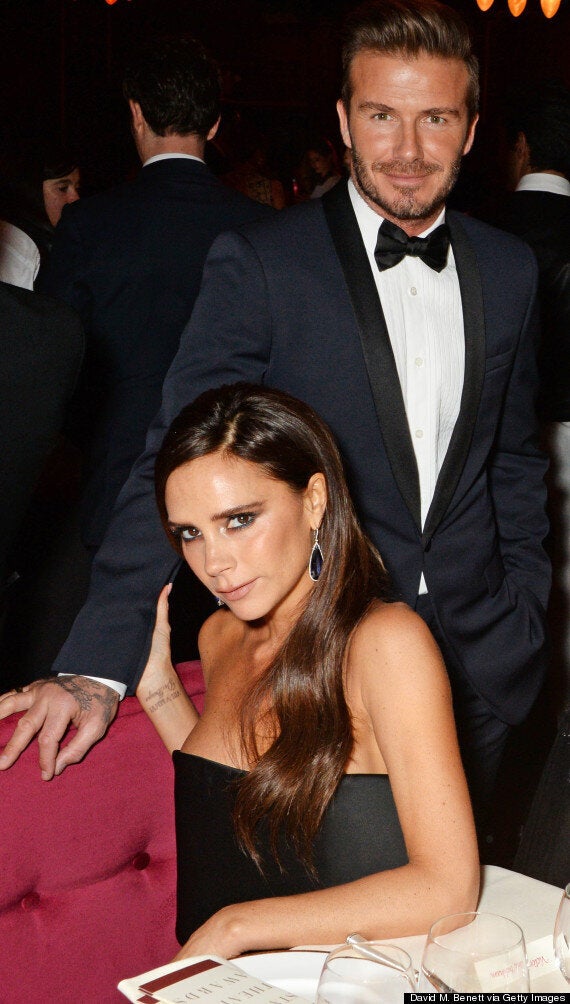 David and Victoria at the Evening Standard Theatre Awards
The couple caught up with a host of friends at the event at the capital's Palladium Theatre.
David was spotted chatting with Burberry CEO, Christopher Bailey, while Victoria caught up with US Vogue editor Anna Wintour, who regularly attends her catwalk shows and champions her collections.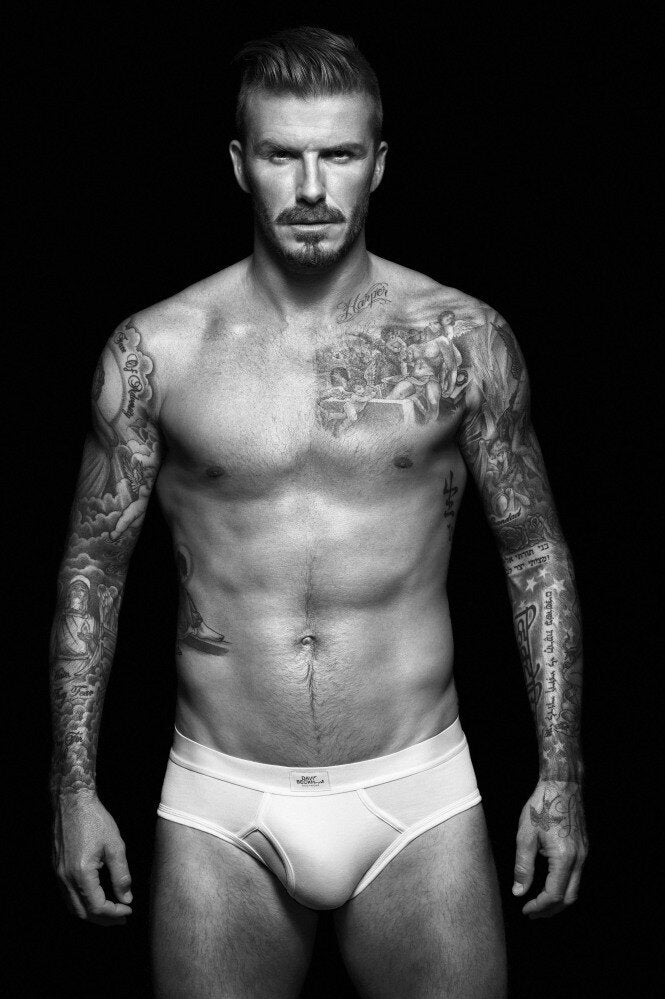 David Beckham Underwear Pics
Related