Rupert Murdoch has defended the decision to cast white actors in the lead roles of Ridley Scott's new film Exodus: Gods and Kings.
The film, which is based in Egypt, sees Christian Bale play Moses, with Joel Edgerton as Rhamses and Sigourney Weaver as Queen Tuya.
Due in UK cinemas on 26 December, it has been met with criticism and sparked the hashtag #BoycottExodusMovie, with some accusing Hollywood of "white-washing" the cast and disregarding historical facts.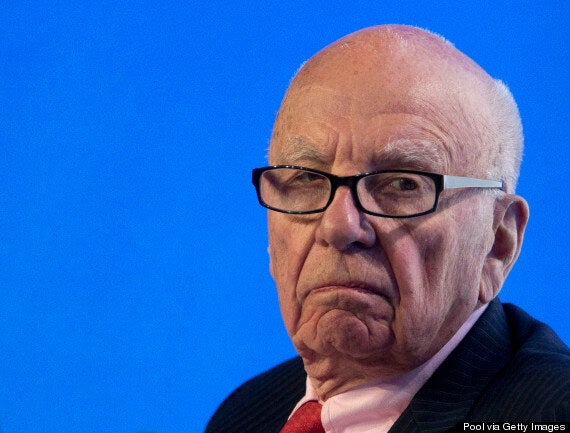 Rupert Murdoch has defended the decision to case white actors in Exodus: Gods and Kings
Murdoch, who owns News Corp and 21st Century Fox, tweeted: "Moses film attacked on Twitter for all white cast. Since when are Egyptians not white? All I know are."
He followed this with: "Everybody attacks last tweet. Of course Egyptians are Middle Eastern, but far from black. They treated blacks as slaves."
And as the debate escalated: "Okay, there are many shades of colour. Nothing racist about that, so calm down!"
Faced with a deluge of criticism, including Marc Wilmore asking: "Have you seen depictions of King Tut or other ancient Egyptians? They didn't exactly resemble Channing Tatum", the 83-year-old then curtly ordered everyone to "change the subject".
Murdoch's comments come after Scott revealed the casting decisions were made in relation to attracting financial backing.
Scott told Variety: "I can't mount a film of this budget, where I have to rely on tax rebates in Spain and say that my lead actor is Mohammad so-and-so from such-and-such. I'm just not going to get it financed. So the question doesn't even come up."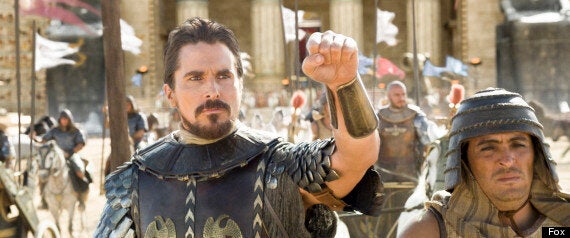 Christian Bale plays Moses in Exodus: Gods and Kings
Ethnic minority actors do feature, albeit in secondary roles, including Ben Kingsley as Nun, Golshifteh Farahani as Nefertari and Indira Varma as Miriam.
"Ridley Scott is one of those guys who's apparently hellbent on historical accuracy but doesn't care enough to cast a person of color as Moses or a goddamn African queen while simultaneously filling out the rest of the movie with Black servants and thieves," David Dennis Jr. wrote in a post on Medium. "But to make the main characters white and everyone else African is cinematic colonialism. It's creating a piece of historical 'art' that carries on oppressive imagery that's helped shackle entire countries and corners of the world."
Egypt was –- as it is now -– a confluence of cultures, as a result of being a crossroads geographically between Africa, the Middle East and Europe. We cast major actors from different ethnicities to reflect this diversity of culture, from Iranians to Spaniards to Arabs. There are many different theories about the ethnicity of the Egyptian people, and we had a lot of discussions about how to best represent the culture.