NEW YORK -- A group of vigilantes who have been offering free security to shops and businesses in the suburb of Ferguson, Missouri, have been told to end their watch by local police after a weekend of rising tensions.
Called the Oath Keepers, the makeshift militia, which is comprised of former military and emergency service personnel, have been standing guard on rooftops and outside shops during the unrest that has seen mass looting, rioting and arson.
Fearing further clashes over the weekend officers from the St. Louis County Police demanded members of the group abandon their posts on Saturday or face arrest.
Speaking to the New York Times, a police spokesman said: "When we hear information that someone, or a group, is providing security without a license, our department has to investigate the issue."
The Oath Keepers had been patrolling an area close to Florissant Road, which includes a number of small businesses and residential apartments.
Following last week's decision by the Grand Jury not to indict police officer Darren Wilson over the shooting of teenager Michael Brown, parts of the St. Louis suburb were reduced to a smoldering warzone. More than 12 buildings were set alight by rioters, while cars were upturned and shops that were not set ablaze were looted and vandalised.
Speaking to the St. Louis Post-Dispatch, dentist Victor Clark, who had received protection from the Oath Keepers, said he wanted members of the militia to remain after rioters broke down the front door to his business.
"We didn't know that much about them [the Oath Keepers], but we got a feeling of trust," he said. "You have to do something to protect our building."
However, the group's seemingly honourable work to save the shops and apartments of Ferguson may conceal a slightly darker intent, with the Daily Beast reporting that the libertarian group was established in the early days of the Obama administration amid right-wing rhetoric of standing armed alongside citizens against agencies of the US government.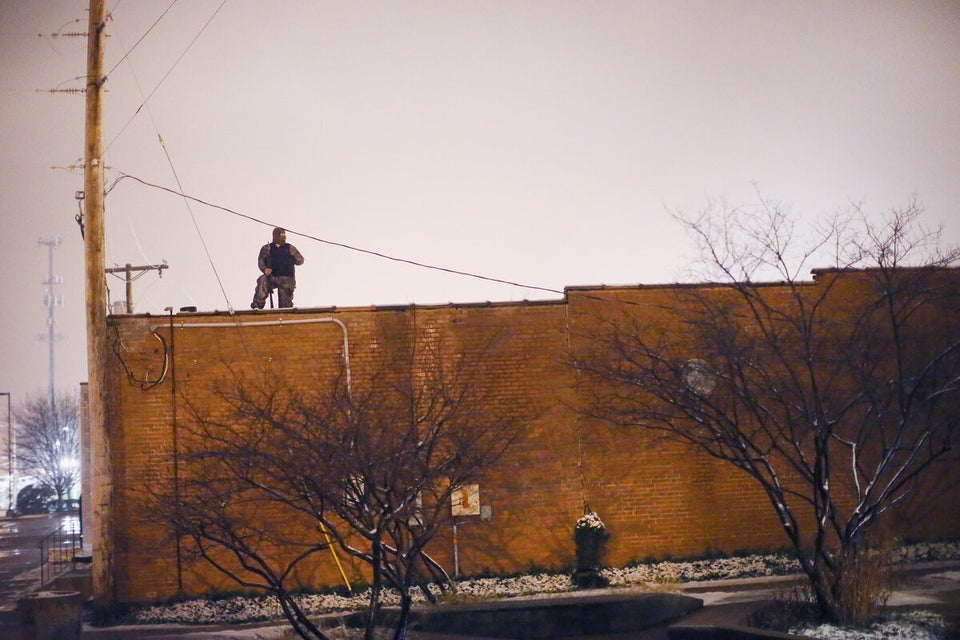 Oath Keepers