A mother has described her humiliation after she was asked to cover herself with a napkin while breastfeeding at a luxury London hotel.
Louise Burns, 35, tweeted pictures of herself feeding her 12-week-old baby with a large napkin draped over them while having a Christmas tea treat at the hotel with her mother and sister.
She captioned the pictures: "Asked to cover up with this ridiculous shroud while #breastfeeding so not to cause offence.
"So much more obvious with it than without! Such a shame I can never go back..."
She told the Guardian: "I started feeding her very discreetly when the waiter hurried over with a huge napkin, knelt down and said it was policy to cover up.
"My initial reaction was to burst into tears. This was my third baby. I had trouble breastfeeding the first two but this was going well. I didn't expect to be admonished in a central London hotel."
Burns told the newspaper she felt awkward and wanted to leave, but her mother and sister had come from the Midlands for the Christmas treat.
She said the waiter was polite, and a supervisor was apologetic but said it was the hotel's policy for mothers to cover up while breastfeeding.
She said: "By then I had calmed down, but I felt so humiliated. I was being so discreet. No one should be made to feel like that in this day and age, especially when mothers are under pressure to breastfeed."
A Claridge's spokeswoman said: "Of course we do allow breastfeeding at Claridge's but we do ask our guests to be discreet."
She said she could not comment further as the hotel had a policy of never discussing guests.
The NHS website tells women to "know your rights" and says: "You shouldn't ever be made to feel uncomfortable about breastfeeding in public.
"In fact, the Equality Act 2010 has made it illegal for anyone to ask a breastfeeding woman to leave a public place such as a cafe, shop or public transport."
Burns received a number of supportive messages on Twitter, with one person writing: "If you don't like what I'm (naturally as a mother) doing, then don't stare. 1920s attitudes."
As of Tuesday afternoon, Claridge's tweeted: "We are saddened by this conversation. We embrace breastfeeding and are looking into better ways of communicating this moving forward."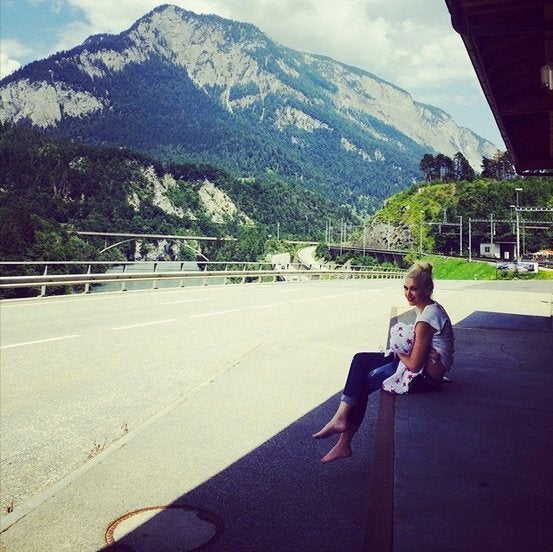 Memorable Breastfeeding Moments In Hollywood