Controversy magnet Mario Balotelli has apologised for a social media post which has caused an anti-semitism investigation.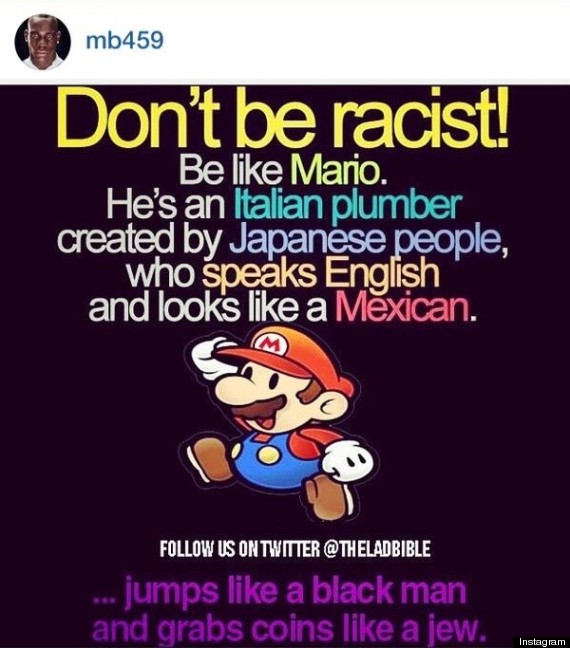 The Liverpool forward posted this picture, prompting a swift backlash
The picture features Nintendo character Super Mario, who shares the footballer's nickname, and appears to be sourced from The Lad Bible.
When followers began to show their disgust in the picture, Balotelli attempted to defend himself by saying "my Mom is jewish so all of u shut up please".
The Italian striker later apologised in a tweet, suggesting that the stereotype-riddled picture was intended to combat racism.
I apologize if I've offended anyone. The post was meant to be anti-racist with humour. I now understand that (...) pic.twitter.com/UlNeNlEz9M

— Mario Balotelli (@FinallyMario) December 2, 2014
A spokesman for Liverpool told BBC Sport: "We are aware of the posting which has since been promptly deleted by the player. We will be speaking to the player about the issue."
If charged by the FA, he could face a 5 game ban and a reduced salary.