For years, plus size women have fought a losing battle with the world of fashion, whose preconceptions of womanhood are often far from realistic.
Size zero models with long legs and tiny waistlines strut down the catwalks wearing beautiful garments. As they shape trends, their tiny bodies become 'en vogue' too.
But this is not a fair representation of women, far from it in fact. Which is where SLiNK magazine, the first ever plus size print magazine in the country, comes into play.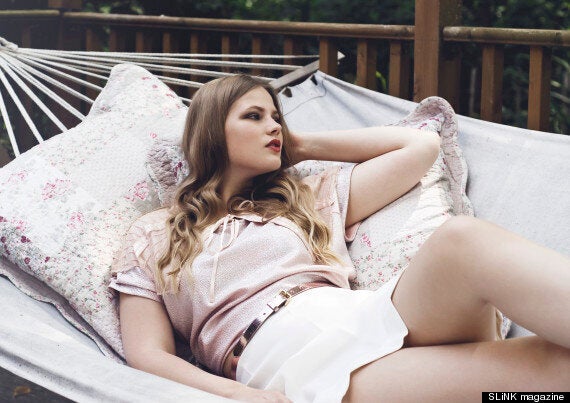 Targeting plus-size women who are size 14 and up, the magazine aims to win over the audience in a way that the mainstream media can't.
And in a country where plus size women are in abundance, according to the magazine size 16 is now the average dress size in the UK and there are 4.9 million women who wear a size 18+, it makes viable business sense to launch a publication catering to their needs.
Plus, it's a refreshing change.
"We believe that women are tired of seeing the same unobtainable image," says the editor of SLiNK, Rivkie Baum.
"Women today are much more savvy in realising that beauty and style doesn't stop at a size 8 and we encourage our readers to be healthy and happy at different sizes."
It comes at a time, in mainstream media and fashion, where key players are becoming more open to the idea of plus size models.
We're seeing plus size retailers like Evans starring at London Fashion Week, plus size models shooting in the Pirelli calendar - hel-lo Candice Huffine, and more and more retailers introducing plus size ranges to their shelves.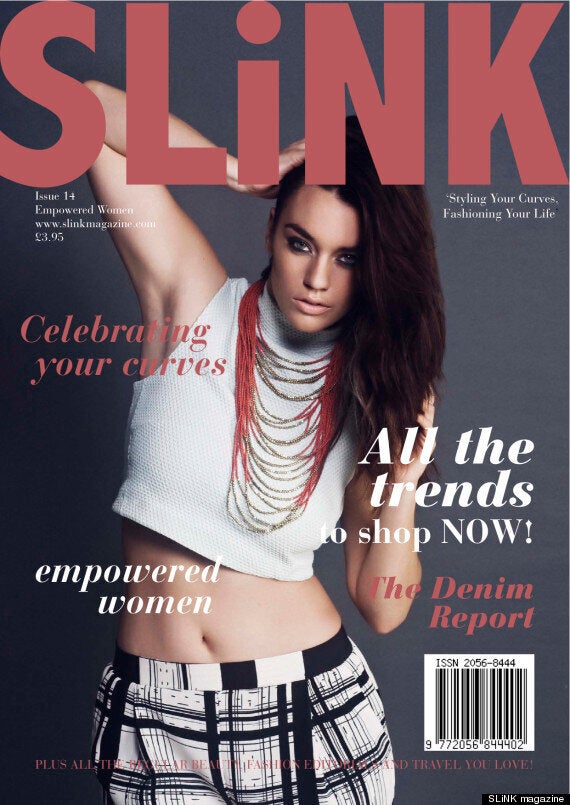 But while this shift is slowly happening, there's still a need for plus size magazines, notes Rivkie.
"The mainstream media still do not feature plus size models or fashion on a regular basis. So getting plus size women to engage in mainstream media is still a challenge, they've been ignored for too long."
"SLiNK is a safe place where we don't judge you or tell you to lose weight in order to wear a bikini or for the Christmas party. We aim to encourage and inspire to be healthy and happy for the now."
"It is aspiration and inspiration without the judgement," she adds.
While it's great that plus size women are no longer being pushed to the bottom of the fashion agenda, there's still scepticism that it puts this particular group of women into yet another box. But Rivkie insists that this isn't the case.
"We aren't against any size, but right now we are developing our brand and the term 'plus size' helps us let women know we are here," she says.
"The fashion industry already puts them in a box through separate clothing lines, it's just a way to help plus size women know what we are about."
The magazine will be filled with anything from editorial and fashion spreads, to shopping pages as well as articles, lifestyle features and health pieces.
Launched in 2011 as an online magazine, the publication has generated so much interest that they are now launching a printed version too.
"We're just a regular fashion and lifestyle magazine that happens to be plus size," concludes Rivkie.
"Our issue next year is the role model issue and we have some great features and women involved in that too."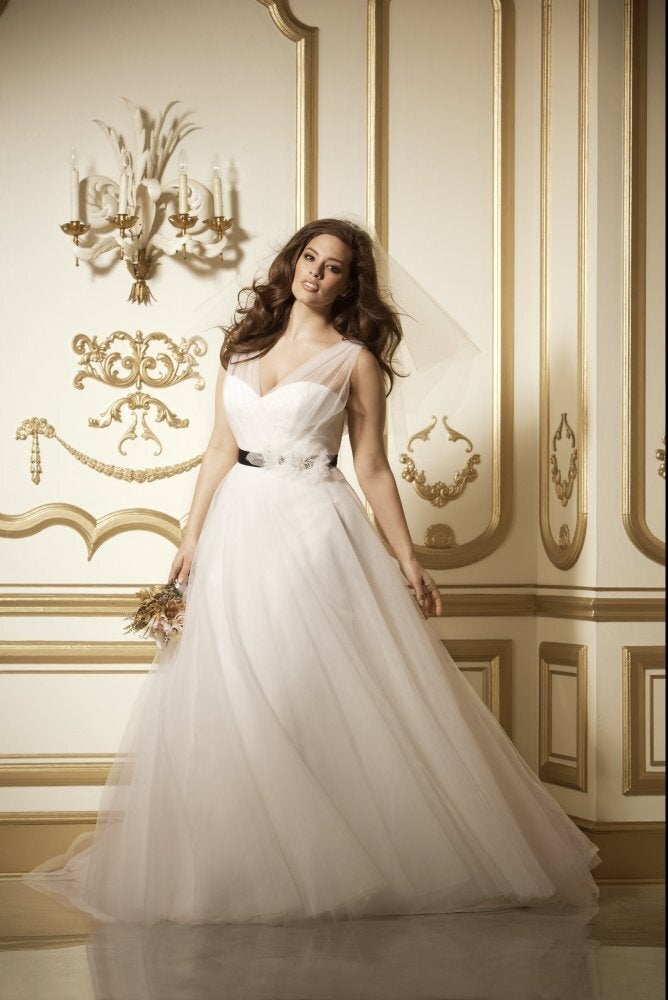 10 Beautiful Plus Size Wedding Dresses You'll Love
Related