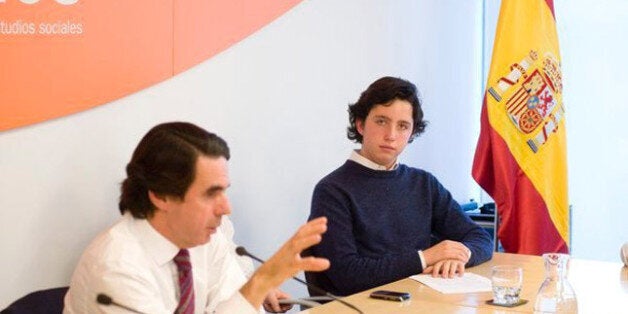 A 20-year-old Madrid law student faces prosecution after he infiltrated a host of Spain's most exclusive events, including King Felipe VI's coronation.
In his quest to rub shoulders with the Spanish elite, Francisco Nicolas Gomez Iglesias allegedly impersonated a number of government officials including a secret service agent and an advisor to the deputy prime minster.
He was arrested in October on suspicion of fraud, forgery and impersonating government officials. Police initially became suspicious after he tried, and failed, to get into a party at the US embassy.
The New York Times reported that after searching his house, police found fake government vehicle permits, a police siren and two official Civil Guard and National Police license plates.
The Spanish publication El Confidencial also alleges Iglesias met for lunch with business executives and politicians, even joining a few in Real Madrid's VIP box, all while studying at one of Mardid's leading universities.
Now out on bail, Iglesias awaits a decision as to whether he will be prosecuted while the police continue to investigate his case.
Mercedes Perez, the judge who has taken charge of the investigation, wrote in a report of her astonishment that "a young man of 20, using only his own word, could have access to government conferences, places and events without his behaviour causing any alarm".
Her report also mentions that he received thousands of pounds from a businessman in return for brokering a property deal while claiming to be a government advisor.
In his first television appearance since his arrest, Iglesias shed some light on his escapades.
He told Telecino: "I only did what was best for Spain. I don't know if you want to call it ambition or co-operation but I am 20 years old and I was driven by the desire to collaborate with the state."
"King Juan Carlos has called and texted me. The last time we spoke was the day of his abdication. I sent him a text and he replied, saying 'Huge thanks for your words, hugs JC'."
Iglesias has been nicknamed "Little Nicolas" by the Spanish media in reference to a French story about an unruly schoolboy.
Popular in the Community