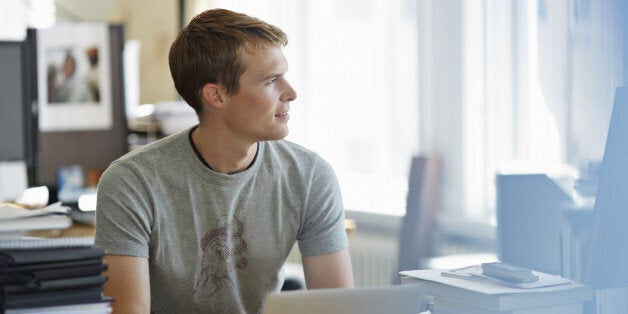 So you want to work for an entrepreneur? Who wouldn't? It's some of the best on-the-job training you can get, no two days are the same and you'll have the experience of helping to grow a business.
Landing a role with a startup can be just as much about personality as it is about your CV.
If you feel like you've got what it takes, here are some top tips from Jane Gomez, MD of entrepreneur network, The Supper Club, to help you on your way:
Entrepreneurs appreciate hard graft - it is what their businesses are built on. If you're at school and not working weekends, or have decided to take some 'time out' after graduating then fill that gap by doing something interesting or earning some cash.
Entrepreneurs will want to know that you're willing to get stuck in and earn a crust, even if you don't think working in a shop or a bar has immediate value to your current career plan, it will show you're willing to put in the hours.
Entrepreneurs, for the most part, will ask friends and trusted contacts for recommendations when they are hiring staff. It's not often you'll see a role with a startup or growing business advertised on a jobs board, but that doesn't mean they don't exist.
Make a list of companies you want to work with and draft a killer introduction email.
Make sure you can articulate why you want to work for them and what you can offer.
An intern working with The Supper Club applied for a permanent role but didn't get the job because she was doing the 'wrong' degree. We knew that was a ridiculous reason to not take someone on so encouraged her to construct a polite response explaining why it was the wrong decision. She then called them to follow up with what she would bring to the role and subsequently she was offered the position on the phone! Stand out and show you have courage.
The most important thing is that someone fits the culture of an entrepreneurial-led business. If you want to work for one, you need to understand the vision of the venture they're building.
It's the founder's baby, probably their savings and their pension. The reality is recruiting people is a risk and a worry. Ask yourself, why should they take a risk on you? How can you prove to them that you will look after their business?
Try to pick companies that you really have an interest in because once you do find a business that you feel passionate about, you will quickly see that your job doesn't even feel like work.
Show entrepreneurial flair
We asked members of The Supper Club what they look for in their staff and an enormous 89% said they look for entrepreneurial traits. This means they're looking for flexible people who are optimists, go-getters and rarely take no for an answer.
Be creative in your approaches and demonstrate that you're a self-starter. They will reward you for thinking outside the box!
We also asked a few other members of The Supper Club for their secrets to getting a job. Here's what they said:
"Do whatever it takes; tenacity; hard work; commitment; determination – all of which should be delivered with passion." Simply put: You can't do this half-heartedly."- John Stapleton, a founder of The Covent Garden Soup Co.
"In a start-up you have less compartmentalised areas of responsibility so I look for someone who thinks outside the box and enjoys the idea of multi-tasking."- Cecile Reynaud, founder of maternity wear label Seraphine
"What we are looking for are people who are passionate about something in life - when you are a challenger brand in a very competitive category you have to do your work with passion and purpose to win through."- Henrietta Morrison, founder of Lily's Kitchen, an organic dog food company:
Related