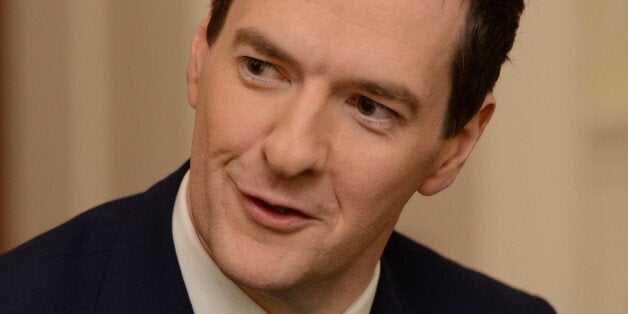 The chancellor wants MPs to vote on it when it is published next week after his set-piece Autumn Statement on Wednesday, with a vote in the New Year described as a "deficit trap" for Labour, but one senior Tory politician has already responded to the idea in pretty savage terms.
Speaking in the House of Commons, he branded it the "biggest load of nonsense that this Government have had the audacity to present to Parliament in this Session" and a "completely feeble stunt".
He quoted former Bank of England economist Willem Buiter, who has said that "fiscal responsibility acts are instruments of the fiscally irresponsible to con the public."
He also quoted economist Michael Saunders of Citibank, who has warned that "the government's plans for legislation to cut the deficit are not convincing and are probably just camouflage-a sort of 'fiscal figleaf'-for the lack of genuine action".
The top Tory added: "If the Bill was supposed to con the business community, it has completely failed in that task too."
The senior politician couldn't hide his scorn, telling MPs: "We are also told that the law will require net debt to be falling by the end of five years. Saying these things, and putting them into statute, will not actually make them happen, however."
"Every Budget and pre-Budget report produced by this Chancellor....has promised falling net debt at the end of a five-year horizon, and every one of those borrowing forecasts has been wrong."
"So why would anyone believe his latest forecast, just because he writes it into the clause of a Bill instead of publishing it in the Budget Red Book? Does the fact that it is printed on green paper, given a solemn title and passed through Parliament after being looked at by a Committee of the House make it any more likely to happen, or any more real, than when he stood at the Dispatch Box on Budget day and told us that these things were going to happen?
He still couldn't hide his derision, going on to mockingly ask: "Who is to be on the receiving end of this great order that will descend from on high, from Her Majesty's Treasury, to use the full authority of Parliament to impose a duty to secure sound public finances?
"Which public body will be quivering in fear, wondering whether it is to be the Treasury's chosen victim? Well, it turns out that that public body is the Treasury itself.... The Treasury will have the power to make an order that imposes a duty on the Treasury. That will make it sit up and take notice, will it not?"
So who was the top Tory who delivered this vitriolic attack on George Osborne's proposed fiscal responsibility bill?
As the Hansard record shows, in January 2010, he was tearing into the then Labour chancellor Alistair Darling's proposed "Financial Responsibility" bill, which sought to enshrine in law a Labour pledge to halve the deficit in two years. Fast forward nearly five years, and Osborne himself is now keen on pushing his own very similar bill (or "charter"), despite having once labelled such measures a "con".
You could say, with apologies to George Bush and John Kerry, that the chancellor was against fiscal responsibility acts before he was for them.