On Tuesday Victoria's Secret held its annual fashion show. Sparkles, angel wings and giant balloons were a plenty.
According to The Independent, one of their reporters was banned from asking a Victoria's Secret model questions around the topic of gender equality.
When the reporter asked Dutch Angel Romee Strijd "some critics would say that the show objectifies women – what would you say to that?" and "are you a feminist?", a PR reportedly interrupted, saying "can we maybe not ask that question?".
Which got us thinking, can you enjoy the Victoria's Secret show and still be a feminist?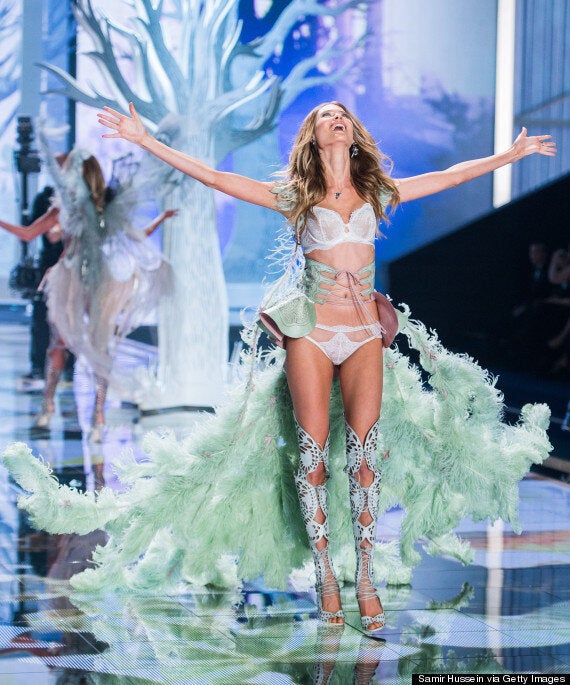 Victoria's Secret has long had a strained relationship with feminist campaigners.
After being accused of "irresponsible marketing", the brand changed their campaign slogan to "a body for everybody".
And on paper, the Victoria's Secret annual show is yet another slap in the face for feminism.
Women are paraded on stage in their underwear, they are celebrated for their figures rather than their intellect and they are used to promote an idealistic view of the female body.
On paper, being the key phrase.
Because in reality, we find ourselves smiling along with the models, despite being ardent feminists.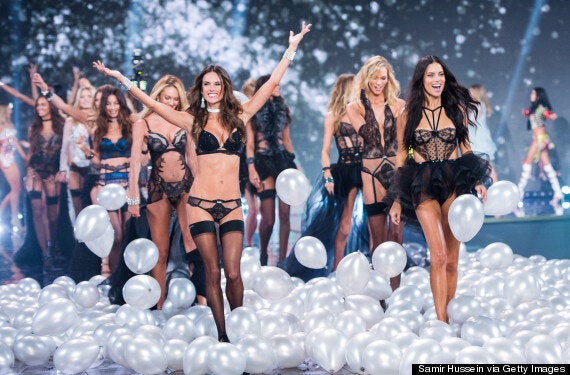 What makes the Victoria's Secret show different to other lingerie advertising is the fun factor.
You won't find these models pouting, playing seductively with their bra straps or lying passively across a man.
The shows are renowned for their flamboyant displays, and the models look like they're loving every minute - so why shouldn't we enjoy ourselves, too?
With their "perfect body" campaign, Victoria's Secret was accused of putting pressure on women to look a certain way. But their latest show is arguably all about female empowerment.
As they strut down the catwalk, the Angels metaphorically say "it's okay to be a woman, be confident and love your body".
They also prove you can be a mother and be smokin' - five out of the 27 models are parents.
While the fashion industry continually promotes an unattainable image of beauty, with size zero models and photoshop galore, the Victoria's Secret models look happy and healthy.
Model Lily Aldridge is known to use her beloved ballet classes to keep in shape while the other Angles are often pictured doing yoga or laughing in group gym sessions.
Their bodies are undeniably amazing, but they're also real.
So can you be a feminist and enjoy the Victoria's Secret show?
At HuffPost UK Lifestyle, we're all about equality, and as far as we're concerned, these shows have been created to be enjoyed by men and women.
Including the women on the catwalk.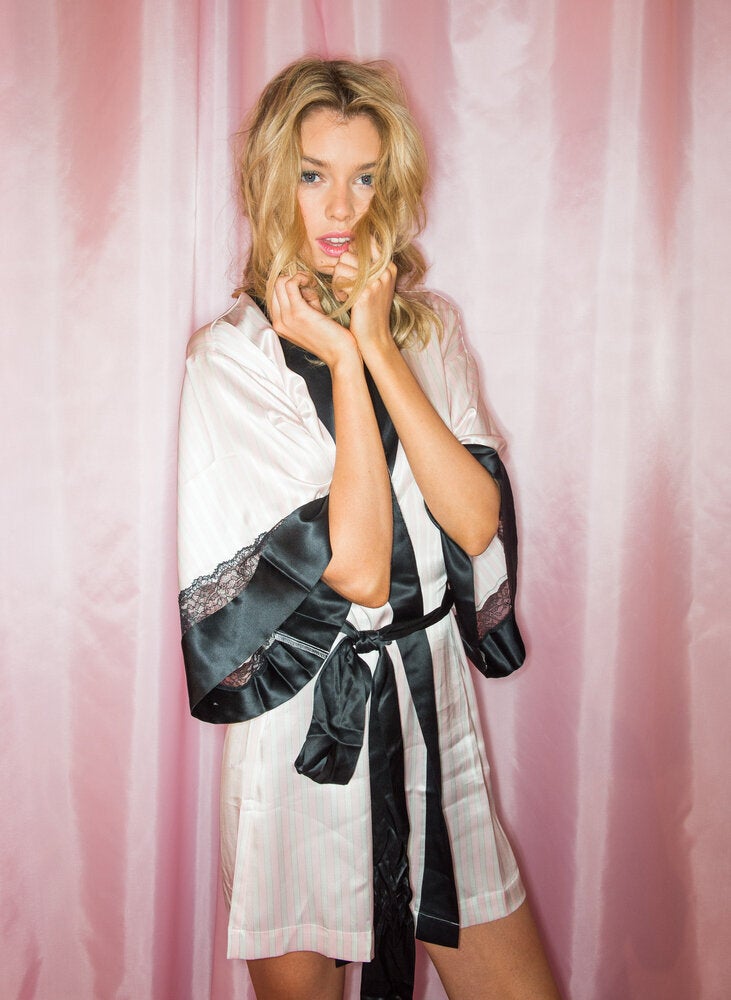 Backstage At The Victoria's Secret Fashion Show