Wigan boss Dave Whelan has again apologised for any offence caused by alleged anti-Semitic remarks attributed to him - but caused further outrage by referring to Chinese people as "chingalings".
The under-fire football club owner was attempting to show support for the Jewish community - in an interview with the Jewish Telegraph – when the gaffe occurred.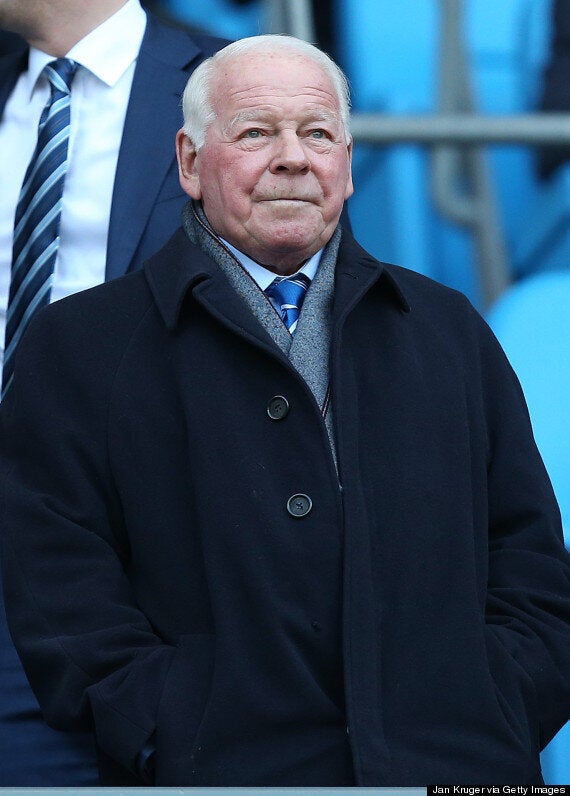 He's at it again... Dave Whelan
He added: "I did not mean to insult any single person but please accept my sincere apology if they feel that way. It was not intended."
In a further attempt at damage control, on Friday Whelan told the Jewish Telegraph: "I apologise profusely to anyone who has taken offence because I would never offend the Jewish community under any circumstances.
"I have nothing but respect for them. They're hard-working people, they're honest people. They fight for what they believe in.
"There's nobody could knock the Jewish community. For them to accuse me of that, it hurts me a lot.
"Never have I made anti-Jewish comments. We have always, always respected what the Jewish people did, especially through the war.
"We've always respected how those Jewish [people] stood up to every single thing they were put through, torture, horrendous."
Whelan continued: "When I was growing up we used to call the Chinese 'chingalings'. We weren't being disrespected [sic]. We used to say: 'We're going to eat in chingalings.'
"The Chinese weren't offended by that. That was the name everyone in Wigan called [the first Chinese café in Wigan].
Whelan had earlier explained his use of the word "chink" in his original interview with the Guardian: "If any Englishman said he has never called a Chinaman a chink he is lying. There is nothing bad about doing that. It is like calling the British Brits, or the Irish Paddies."
"I would never call a Chinaman a 'chink' personally," he said. "I don't use that kind of language, but other people do and you do hear it used.
"Everybody will say that, that they have heard that word used. It's not a word I would use anywhere in the world."
Twitter is naturally delighting in Whelan's latest gaffe…