This year's festive 'Simpsons' couch gag has been unveiled, and it features what they've described as an "obligatory" reference to 'Frozen'.
Lisa takes on the role of Elsa in the short clip, taking her revenge on Bart when he throws a snowball at her by building an ice palace out of the ground.
Unlike traditional 'Simpsons' couch gags, the whole opening titles have been given the festive treatment for the annual Christmas special, with Lisa playing 'Jingle Bells' in her music class, Bart riding a snowboard home and Maggie even making amends with her nemesis, 'The Monobrow Baby'.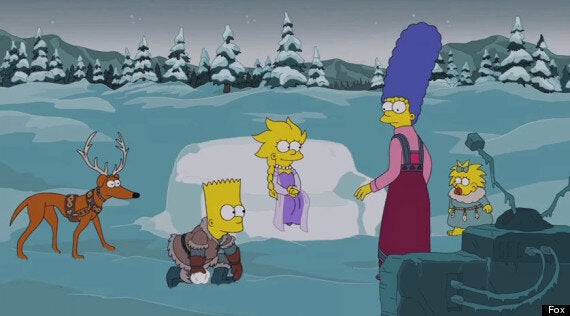 The family undergo a 'Frozen' makeover
The couch gag will air before this year's Christmas episode of 'The Simpsons', 'I Won't Be Home For Christmas', which will see Homer spending Christmas Day alone after being kicked out by Marge.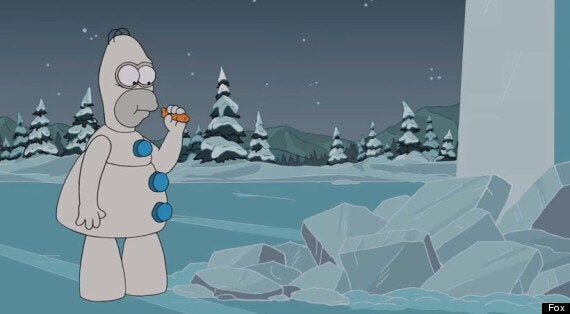 It also introduced a new character, Mr. Lassen, Bart's new class teacher, following the departure of Mrs. Krabappel, whose voice actress, Marcia Wallace, died last year.
David Hyde Pierce is to make a guest appearance later in the season, having first appeared on 'The Simpsons' 17 years ago, voicing Sideshow Bob's brother, Cecil Terwilliger.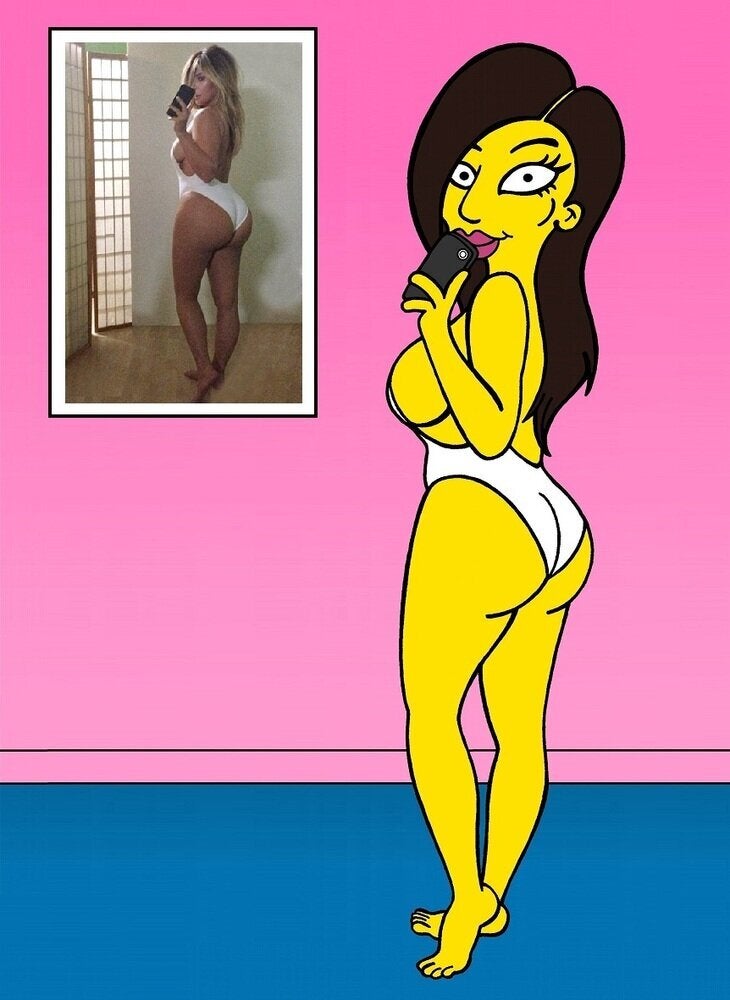 Kim Kardashian, Kanye West as "Simpsons" Characters
Popular in the Community