Sam Smith and Taylor Swift have each received two and three nods respectively in the Grammy Awards nominations list, which was revealed today - and the list isn't even done yet.
The recording artists are both up for the Record Of The Year award, for 'Stay With Me' and 'Shake It Off', along with Iggy Azalea and Charli XCX, Sia and Meghan Trainor.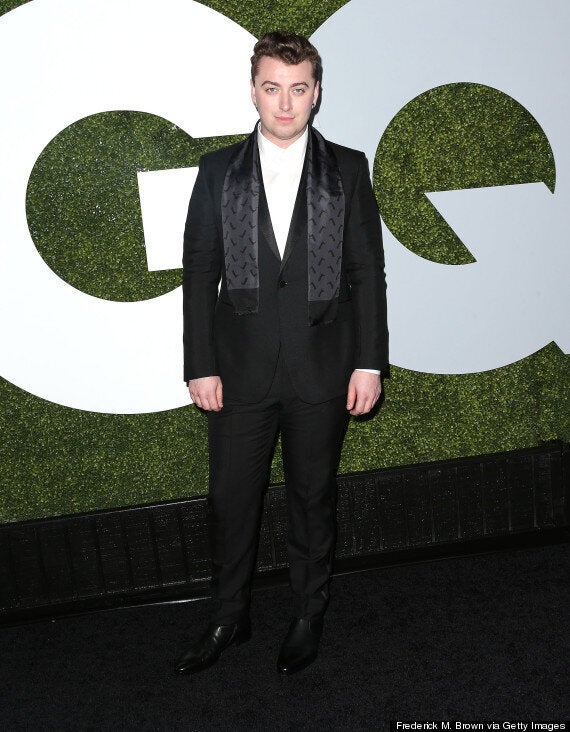 Sam is also up for the Pop Vocal Album award, for his debut release 'In The Lonely Hour', while 'Shake It Off' has also earned Taylor a nomination in the Pop Solo Performance.
Miley Cyrus, Coldplay and Katy Perry are also among the other artists who have been nominated, along with Beyoncé and Ed Sheeran.
'Money On My Mind' creator Sam is also up for the Best New Artist prize, along with Californian sisters Haim, Bastille, Iggy Azalea and Brandy Clark.
The ceremony is due to take place on the 8 February, 2015.
See the full list of nominees (so far!) below:
Best Country Album:

Dierks Bentley - 'Riser'

Eric Church- 'The Outsiders'

Brandy Clark - '12 Stories',

Miranda Lambert - 'Platinum'

Lee Ann Womack - 'The Way I'm Livin'

Best Pop Vocal Album:

'Coldplay - 'Ghost Stories'

Miley Cyrus - 'Bangerz'

Ariana Grande - 'My Everything'

Katy Perry - 'Prism'

Ed Sheeran - 'X'

Sam Smith - 'In the Lonely Hour'

Best Urban Contemporary Album:

Jhene Aiko - 'Sail Out'

Beyoncé - 'Beyoncé'

Chris Brown - 'X'

Mali Music - 'Mali Is...'

Pharrell Williams - 'Girl'

Record Of The Year:

Iggy Azalea ft. Charli XCX - 'Fancy'

Sia - 'Chandelier'

Sam Smith - 'Stay With Me'

Taylor Swift - 'Shake It Off'

Meghan Trainor - 'All About That Bass'

Sia - 'Chandelier'

Best Pop Solo Performance:

'All of Me', John Legend

Sia - 'Chandelier'

Sam Smith - ''Stay With Me'

Taylor Swift - 'Shake It Off'

Pharrell Williams - 'Happy'

Best Rock Song:

Paramore - 'Ain't it Fun'

Beck - 'Blue Moon'

The Black Keys - 'Fever'

Ryan Adams - 'Gimme Something Good'

Jack White - 'Lazaretto'

Best Rock Album:

Ryan Adams - 'Ryan Adams'

Beck - 'Morning Faze'

The Black Keys - 'Turn Blue'

Tom Petty and the Heartbreakers - 'Hypnotic Eye'

U2 - 'Songs of Innocence'

Best New Artist:

Bastille

Iggy Azalea

Brandy Clark

HAIM

Sam Smith