Fresh reports about the BBC's controversial Top Gear Argentina special have claimed the production crew wanted to burn the presenter's sports cars for "dramatic effect" as they fled the country to escape angry protesters.
Trouble erupted after it emerged the cast and crew from the BBC show were using a Porsche with the registration number H982 FKL, which many suggested could refer to the Falklands conflict of 1982.
The team had to abandon their cars at the roadside as they were pelted with stones, an experience presenter Jeremy Clarkson described as "the most terrifying thing I've ever been involved in".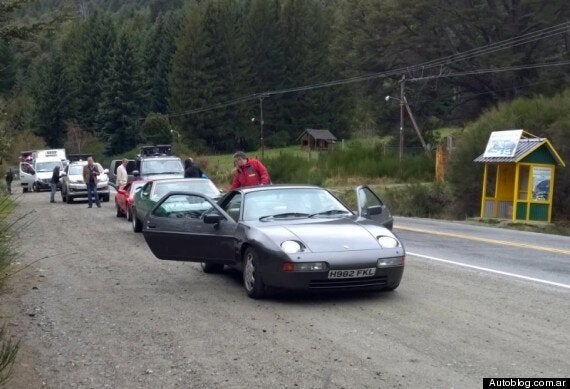 The controversial Top Gear episode was filmed in Argentina
Clarkson, along with fellow presenters Richard Hammond and James May later fled the country, where they were filming a Christmas special, as a result of protests.
But in a report by Argentine police, seen by The Independent, officers claim the presenters tried to set fire to their cars to give the impression they were forced to flee burning vehicles for footage used in an episode.
The police report confirms that Clarkson's Porsche with the registration H982 FKL, which locals considered a taunting reference to the 1982 Falklands War was changed before the team were forced to exit.
But Top Gear executive producer Andy Wilman has denied the number plate was a "stunt" while the BBC rejected a demand from Alicia Castro, Argentina's ambassador to the UK, for a public apology.
In the letter to the BBC Trust, Ms Castro wrote that the decision to burn the cars was "alarming and illegal". She added: "Why would the team possibly want to burn such expensive BBC property?"
The new allegations come as the Foreign Office revealed that diplomatic assistance to the Top Gear team after they were attacked in Argentina cost taxpayers no extra money.
The Foreign Office's South Americas department has now said the consular support it provided to Top Gear was covered by existing resources.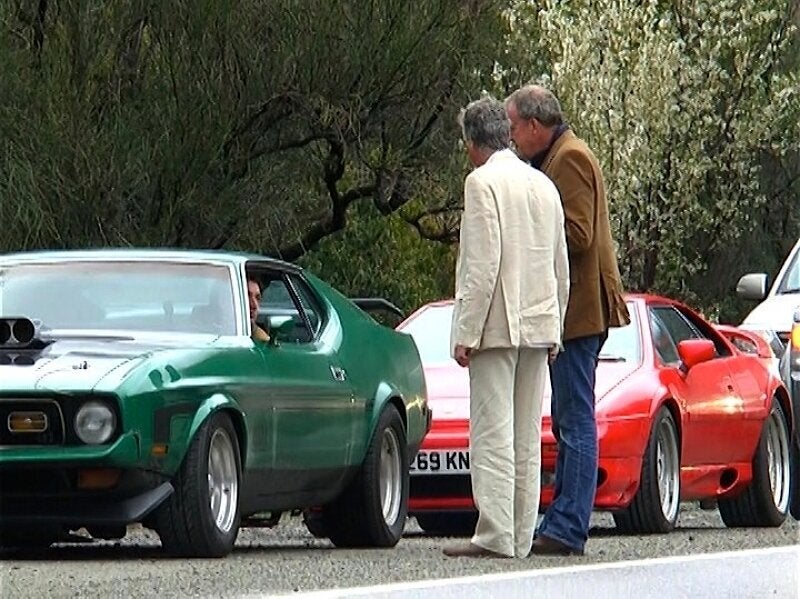 Clarkson Slammed In Argentina
Replying to a Freedom of Information (FOI) request, the department said: "The Foreign and Commonwealth Office did not incur any costs in providing assistance to the Top Gear team.
"The consular support provided to the Top Gear team was covered by existing Foreign and Commonwealth Office resources without incurring any additional costs."
The FOI request, which has been published on the Government's website, said: "I would like to know how much it cost the Foreign and Commonwealth Office to get Jeremy Clarkson, Richard Hammond, James May and the Top Gear team out of Argentina after the number plate furore at the end of September/beginning of October.
"I would like the cost broken down into different categories please - flights, security, cost of sending Foreign Office manpower to Argentina and anything else that was incurred."
A Top Gear source told The Independent that claims the crew wanted to burn the cars were "nonsense".