Parts of the country have had a white Christmas time - as snow felll on The Peak District, The Lake District and northern Scotland.
These pictures show the snow falling on Buxton in the Derbyshire Peak District. The second time it has snowed there in 48 hours, after the first snow of the month fell there in December.
Overnight snow left the Kirkstone Pass in The Lake District white.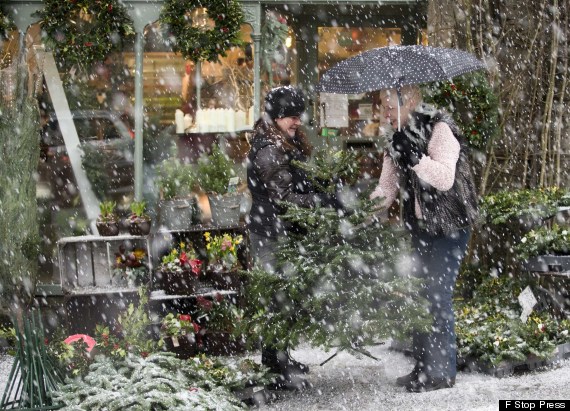 Claire Foster at Green Pavilion Florists sells a christmas tree to Carol Thomas during blizzard conditions
Snow was forecast to fall this weekend when the Met Office forecast snow in Scotland, Northern Ireland, Wales and the north of England - with temperatures dropping across the country.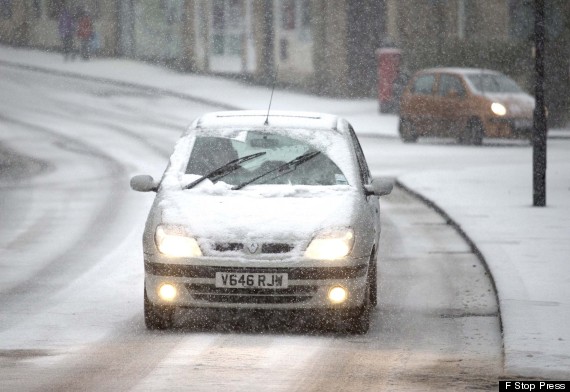 Snow falls in Buxton in the Derbyshire Peak District
Meanwhile, Police Scotland said it was dealing with a series of road accidents on the Perth to Inverness road due to the weather.
Emergency services deal with a string of accidents on A9 in snow, ice and strong winds http://t.co/t3br35ixFZ pic.twitter.com/BrDVKcdKNr

— BBC Scotland News (@BBCScotlandNews) December 7, 2014
On Saturday, The Met Office said to expect snow on Sunday in the north of England and Northern Ireland, and in the northern and western parts of Wales, mainly in the mountains.
In the South West, the moors will experience wintry conditions, while the Midlands may see "a bit of sleet" at the beginning of the week, the forecasters said.
SEE ALSO:
But The Met Office also said it was too early to predict whether it would snow on Christmas Day.
""It does look as though the unsettled weather theme will continue, but we can't really pin down any detail about the actual weather type on Christmas day itself," a spokesman said.